If you are looking for a German Shepherd then you are looking for a smart, brave, and loyal companion. This breed is by far one of the most versatile breeds that are great companion dogs, special support dogs, or determined protection and sport dogs. No doubt no matter what life your pup is destined for there will be no shortcomings in their mouthy and spirited personalities.
Getting a German Shepherd Puppy is no quick choice but in this blog, you will find a list of reputable breeders in Florida who might have that special pup waiting for your family. Here there are ten German Shepherd Breeders in Florida. This list is to help you determine the breeder you would like to go through but remember to always talk to them and make sure you know what you want from the breeder and the bloodline.
1. Ruskin House of Shepherds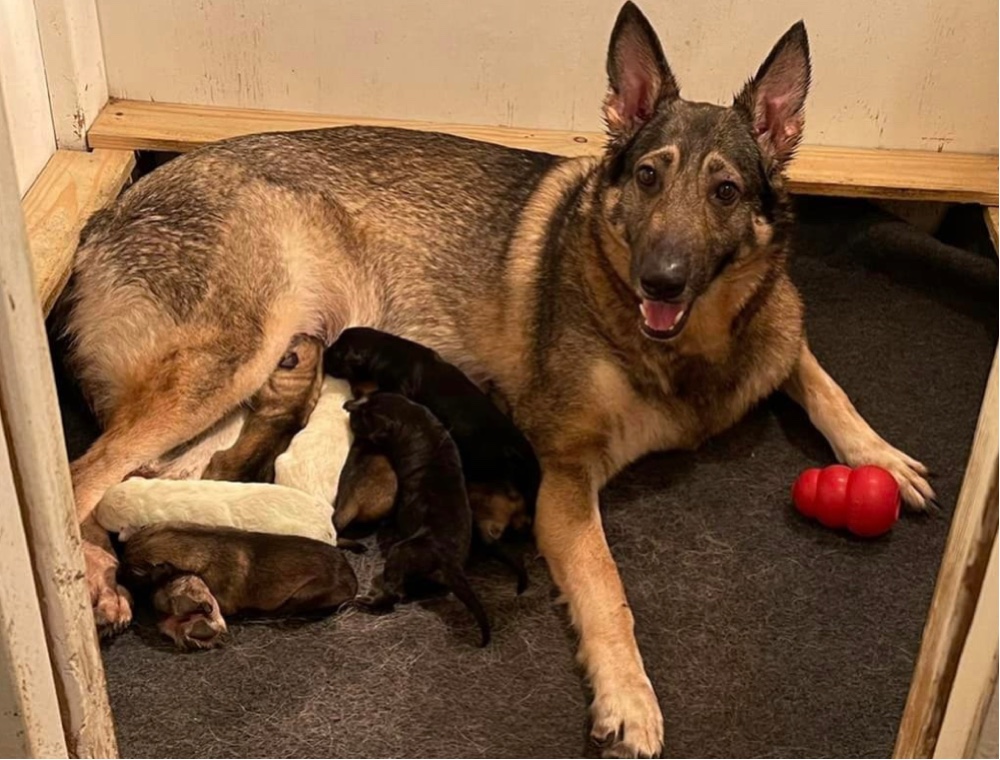 First up is Ruskin House of Shepherds breeding German Shepherds of all colors and coat types from both American and European Pedigrees. Devoted to breeding healthy dogs with loving and intelligent temperaments you can easily be reassured to have a hand at seeing three to five generations of their dogs on the property. You can visit their property by appointment only, but they also have a discount for police, first responders, veterans, and all military members.
Taking the health of their dogs as a priority all of their dogs receive OFA, DM, and DNA testing and certification. And puppies will be parasite free and up to date on all vaccinations upon leaving for their new home. But you will also receive AKC Registration, a three-generation pedigree, Veterinarian approved health certification, a one-year health guarantee, and a microchip for your pup.
With a dedication to their dogs, you can rest assured that their support does not stop once the puppies go home. Ruskin will be there for support at any stage in life, and if the unfortunate event comes around that you need to rehome your dog they ask that you contact them so that the dog's well-being is insured. And with the extended care boarding and training services are also provided for you, but if you feel that a puppy is to much for you they also have older dogs available for rehoming.
Ruskin House of Shepherds Contact Details
2. Florida German Shepherd Puppies
As an AKC-certified and approved kennel, they have a variety of German Shepherd bloodlines such as the West German Show Lines, DDR, Czech, and Saddle Back German Shepherds. Bred from the top VA and World Championships bloodlines, their dogs are bred with a focus on health, sound temperaments, intelligence, endurance, sound nerves, and confidence. Their pedigrees are exceptional with the health of their dogs providing the preservation of the old standards for the breed.
Raising their pups, they take care of them around the clock with a dedication to providing families with sound and stable puppies able to go down any walk of life. Taking special care to provide the pups with a lot of human interaction to make sure they have a naturally well-balanced temperament and devotion to their families. Every pup will go home with a head start with socialization, all of their first shots, and vet visits.
With previous clients devoted to the dogs and some return for another one of these exceptional pups, everyone notices their dedication to the dogs and the well-being of the pups even after they go to new homes. Providing puppy owners with access to a blog with tips on training and nutrition for a great start and boarding for all of the dogs from their facilities, support is one of the things many clients love about them. Also providing stud services to approved females you can still have this dedicated bloodline for your pups.
Florida German Shepherd Puppies Contact Details
3. South Florida German Shepherds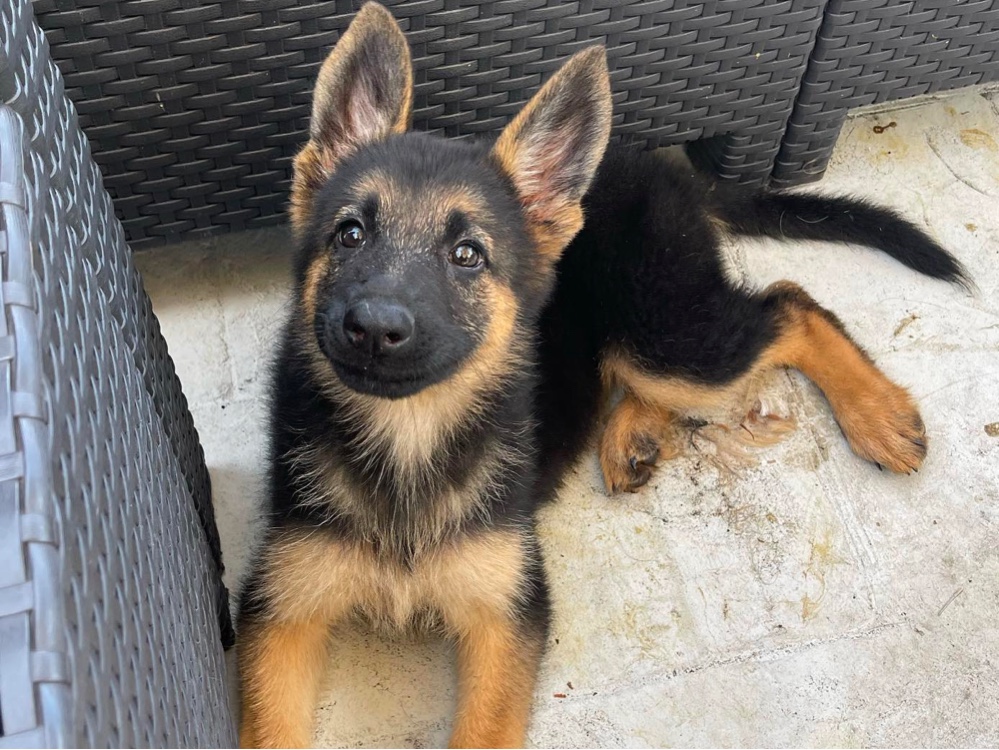 With a host of imported bloodlines such as West German Show Line puppies and East German and Czech Republic Working Lines, you can be certain that you will find a puppy that will fit into your household. All of their dogs are registered either with the AKC or other international registries such as the USCA, FACI, SV, KKS, or MET and come with all the paperwork to keep track of their registration numbers and pedigree information. As a hobby breeder devoted to the breed they only have a select few litters each year, but they are all exceptional with their temperament, health, and conformation.
The care given to their pups does not lack, as they are home raised in the puppy nursery and given a balanced raw diet and high-quality kibble. Each pup is also given a ten-year health guarantee, and comes from parents that have been health screened, DNA tested, and OFA or FCI certified for hips and elbows. And with selective breeding, their dogs stand out with their strong bones, big heads, and rich colors.
Reactions of the pups are also well received as previous clients love that the pup is easy to socialize and train, they are very versatile, and they love to play with other animals and swim in the water. So, if you get one of their pups they will be sent home with lifetime breeder support, AKC registration, a German Shepherd puppy starter kit, and a genetic health guarantee. Along with that, the pups will also receive all age-appropriate vaccines, deworming's, and health checkups.
South Florida German Shepherds Contact Details
4. Von Florida German Shepherds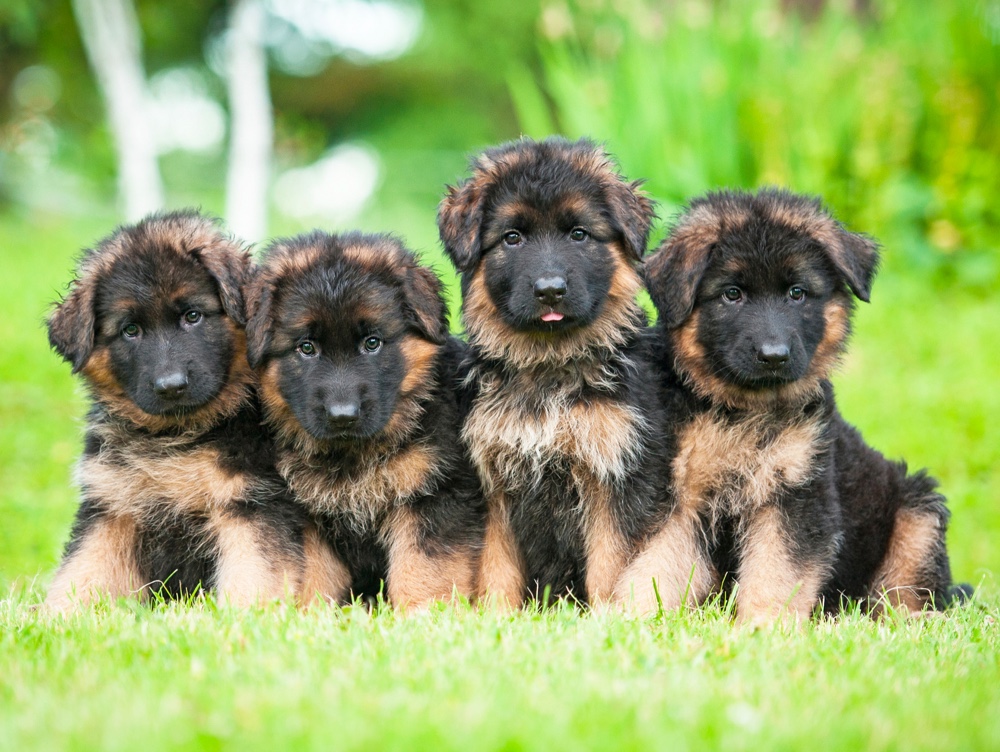 Their title AKC German Shepherds are the heart of their program, wanting to preserve this astounding breed they breed dogs to be the best additions to your family. Focusing on keeping strong bloodlines they make sure their dogs are sound temperament and conformation. With such strong pedigrees, any German Shepherd puppy that they produce is good for any type of work, show, or they can be great additions to your family.
Treating their dogs like family their puppies are raised as pets and given the best socialization possible in their loving environment. Caring for their pups they all receive routine health checks and have a three-generation pedigree of champion European Show Line German Shepherds to show the strong and healthy lineage of their pups. And to ensure their health every puppy is sent home with a microchip, deworming's, a full set of vaccines, and a certification of health.
But their support does not stop once the puppy is in your care as they also offer training services for obedience or to train your pup to be an elite dog for shows and work. You will also have access to a personal blog with information about the breed and tips for training and care, along with the AKC kit and a sample written agreement. However, if you are not looking for a puppy they also offer stud services to approved females and breeders.
Von Florida German Shepherds Contact Details
5. Wolves Den Ranch
Breeding German Shepherds as companion animals they focus on creating dogs with sound never, good health, stable temperament, and high quality. Their dogs are considered the 'Best in Orthopedic Foundation of Animals' of German shepherds, taking pride in the AKC H.E.A.R.T. they treat their dogs like family. Holding their dogs with the goal of them being clear-headed and social dogs that make great companions with great looks and beautiful pigments.
All of their puppies are raised in the home with socialization starting from day one. Giving them interact with other dogs and people so that they are all around great with members of the family at any age range. Getting early socialization with new people, prospective and previous puppy owners are welcomed onto the property for water days so the pups can play swim and receive their first bath.
Taking pride in their pups each one has a DNA-proved pedigree to ensure their lineage. Genetic testing is done to make sure each dog is hip and elbow certified, OFFA cardiac certified, and DM tested. Your pup will go home to you with a microchip and State Health Certification, along with the AKC easy registration and all shots up till the age they leave. But if you are looking for more than a companion, they have a disposition that they could go in any direction.
Wolves Den Ranch Contact Details
6. Hauz Brezel German Shepherds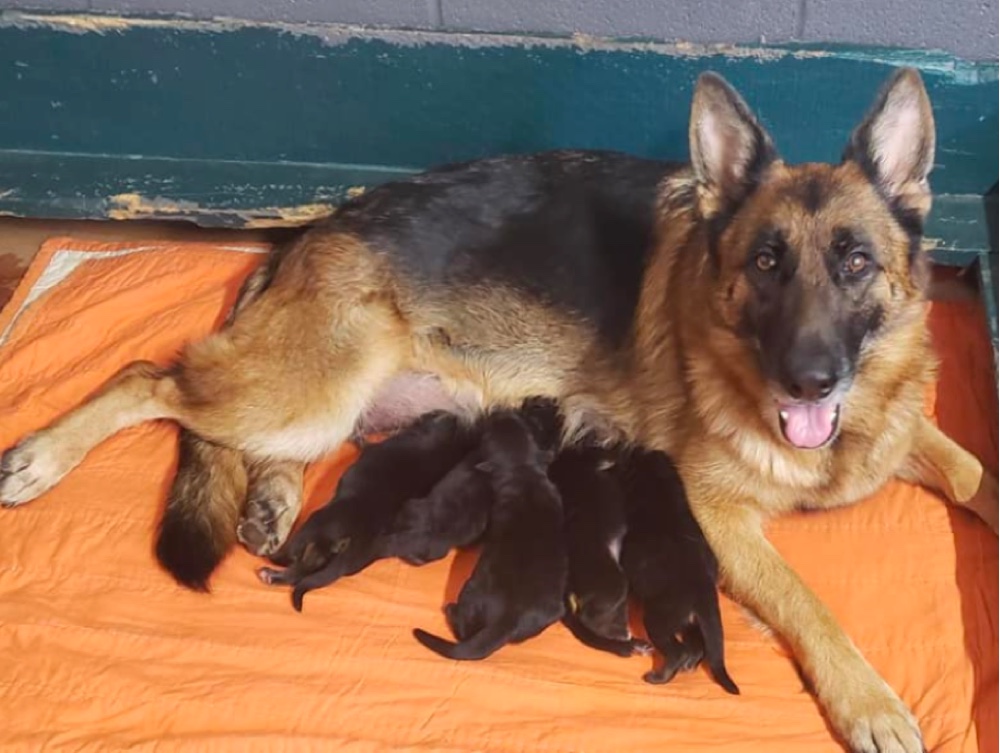 Breeding the West German Show Line their dogs have earned Schutzhund titles and placed in the Seiger World Show championships. Selectively breeding for dogs with great temperament, working ability, and courage with deep pigment in their coats. You can be certain that you are getting a pup from good bloodlines with exceptional breeding.
With their dog being versatile in workability with search and rescue, protection, or therapy dogs you can be sure to find a good match. And if a working dog is not what you are looking for their pups can also work well as a sport and show dog or even as a devoted companion for the family. So, you can be certain that when talking with Toni that you will find the best match for you.
And support for families that have one of their pups doesn't stop once you take the pup home, it is a lifelong support network for anything that might come up. People love this breeder because they are very knowledgeable about the breed and the dogs in their care, and they take the time to know each and every one of their dogs and the people they go to live with. The care they have for their dogs shows in their dedication to bringing in new stock to improve their bloodline so you always have the best they can produce.
Hauz Brezel German Shepherds Contact Details
7. Southernwind Kennels
Living the life as a dog owner and handler, Cecilia started off working as a mounted police officer while breeding her own personal dogs. Working with the mounted unit she took time to bring the pups around so they could get access to proper socialization which gave her an understanding of how a working dog is made, and that turned into her being sent to many Police K9 Trial over the US. Her work with Police K9s eventually gave her experience to open the first woman-owned k9 security business where she bred, trained, and boarded dogs.
Her experience with dogs also has a background in being an FCI judge and trainer. Judging for the FCI Temperament, FCI All Breed, and FCI Specialty for German Shepherds, Labrador Retrievers, and Doberman Pinchers. Earning titles with many dogs in her years of training along with being a dog handler in many shows, but she also makes it an annual event to attend the Seiger Shows with her dogs.
Taking the care of her dogs to the highest priority, all of them are held to the highest standard for performance abilities and health checks. Every dog is also cleared for DM and FCI/SV Hip and Elbow Certified on top of routine veterinary checkups. Breeding American German shepherds with a strong VA lineage and importing European German Shepherds, the health of their dogs is the first priority. But all of their breeding stock and puppies live on a high-quality diet of raw meat, high-quality kibble, and extra supplements for the best life possible.
A puppy from them is going to come home with lifetime support, a microchip, state health certification, and a contract of health guarantee. With a strong devotion to the workability of the German Shepherd breed, all of their dogs have the availability to go into any lifestyle that suits your family such as a family companion, service dog, or support companion. But the dedication does not stop there as you can also receive educational materials, Southernwind specific educational and informational videos, educational blogs, and a bi-monthly newsletter.
And with their dedication to their dogs, they also offer a variety of training options to help you get your pup on the right track. Having a pup trained through them, they also have the availability to certify your training as an AKC CGC Evaluator. Along with puppies and training they also offer stud services to approved females. And if you find that a German Shepherd is not for you they also breed Belgium Malinois at another facility.
Southernwind Kennels Contact Details
8. Vom Hundhaus German Shepherds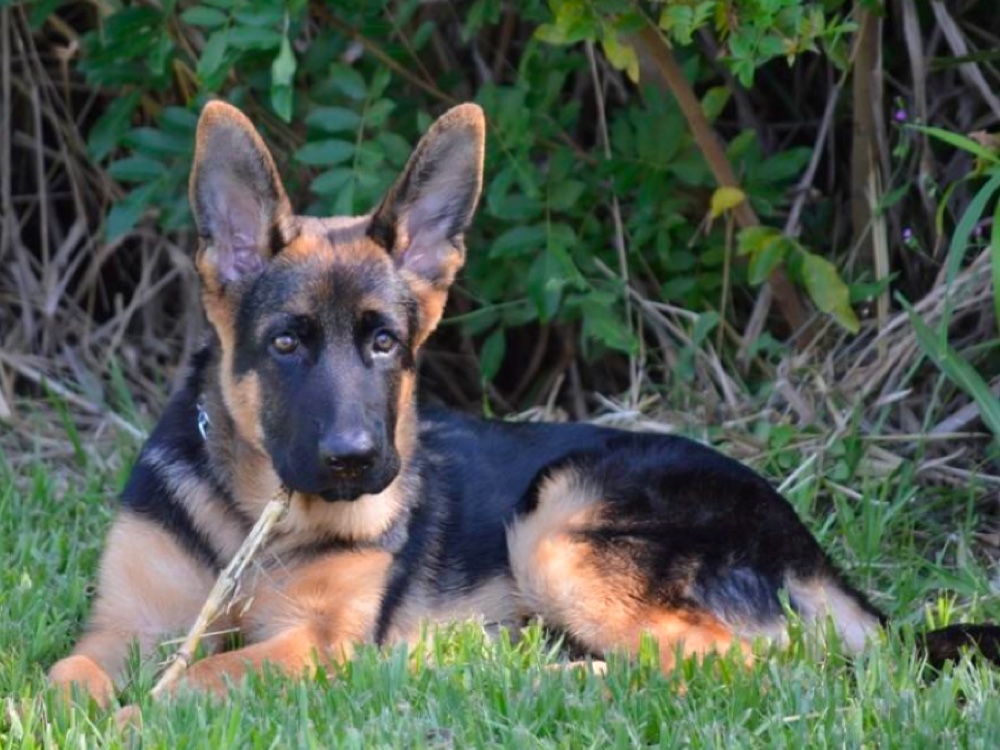 Breeding AKC registered black and red Show Line German Shepherds, Vom Hundhaus takes a dedicated approach with their dogs. As a small hobby breeder that take their passion for the German Shepherd breed to help preserve and strengthen the foundations with the dogs they breed. Only producing a few pups each year there is a strong determination to listen to future families interested in their pups to make sure that the puppy is the best match for a household.
With health, genetic, and temperament testing to ensure they have the right dog for their breeding program you can take your dog down any path. Their German Shepherds are suited for agility, conformation, search and rescue, protection work, companion animals, or any other lifestyle that suits your household. Selectively breeding their dogs, they strive to ensure they produce some of the best pups in the state with the best health they can ensure.
When getting a puppy from Vom Hundhaus you will be getting an AKC-registered pup with an approved health certification, up-to-date deworming's, and current on all shots. Along with a health guarantee for the hips and elbows of each pup. And if you find that you don't want a German shepherd they also breed Berger Blanc Suisse puppies as well.
Vom Hundhaus German Shepherds Contact Details
9. Pendragon Acres U.S. K-9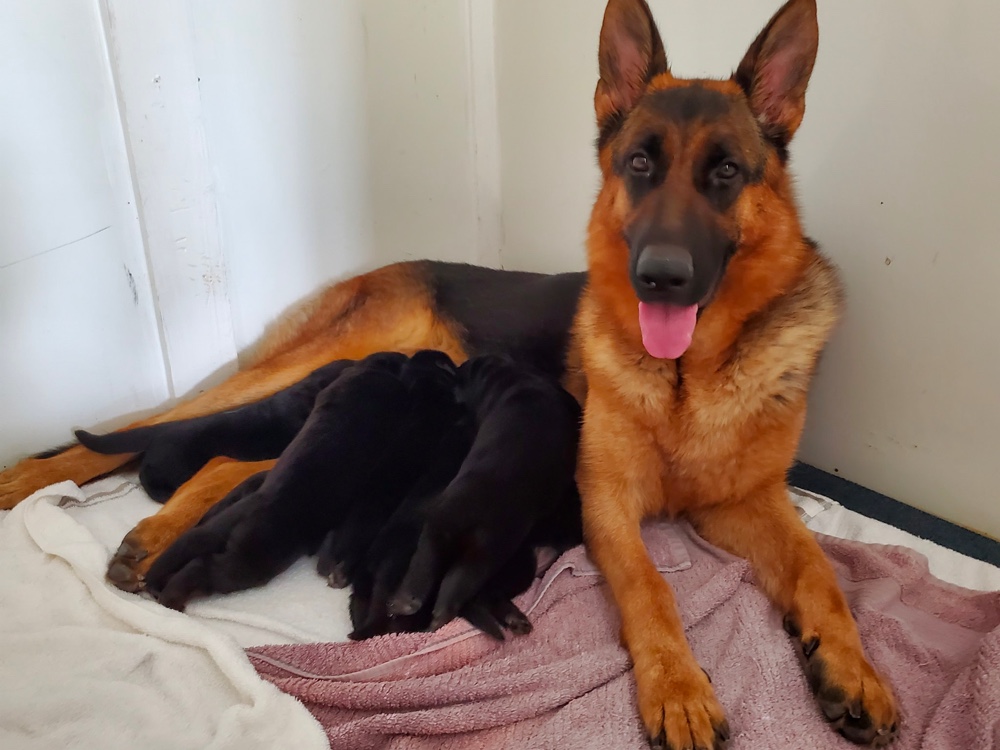 With a strong dedication to the health of their dogs, they have a very clean and well-cared-for environment in which they raise their pups in. But they also keep their bloodlines strong through DNA profiling to insure their high-quality world-class German Shepherds. Proving the strength and ability of their dogs they have several high-placing titles and awards in Schutzhund and IPO along with champions with the Sieger World Show and Grand Victor champions.
Treating their dogs as an extension of their family they do not skimp on any treatment for their animals. They take extra care to give their AKC-registered German Shepherds the best care possible with health panels and full rounds of vaccines and a health certification once they are ready to go home. And their pups don't just go to new homes they go to an extension of their family with lifetime support and information packets to provide support in any way they can.
But they don't just support new and future puppy clients, they are also very active in the community. Being active in local charities and events, their dogs are always with them when trying to improve the lives of many. Some of their newer endeavors are placing dogs in physically challenged households and sponsoring the families to allow for the dogs to be trained as service or support dogs.
Pendragon Acres U.S. K-9 Contact Details
10. Canine Extreme GSD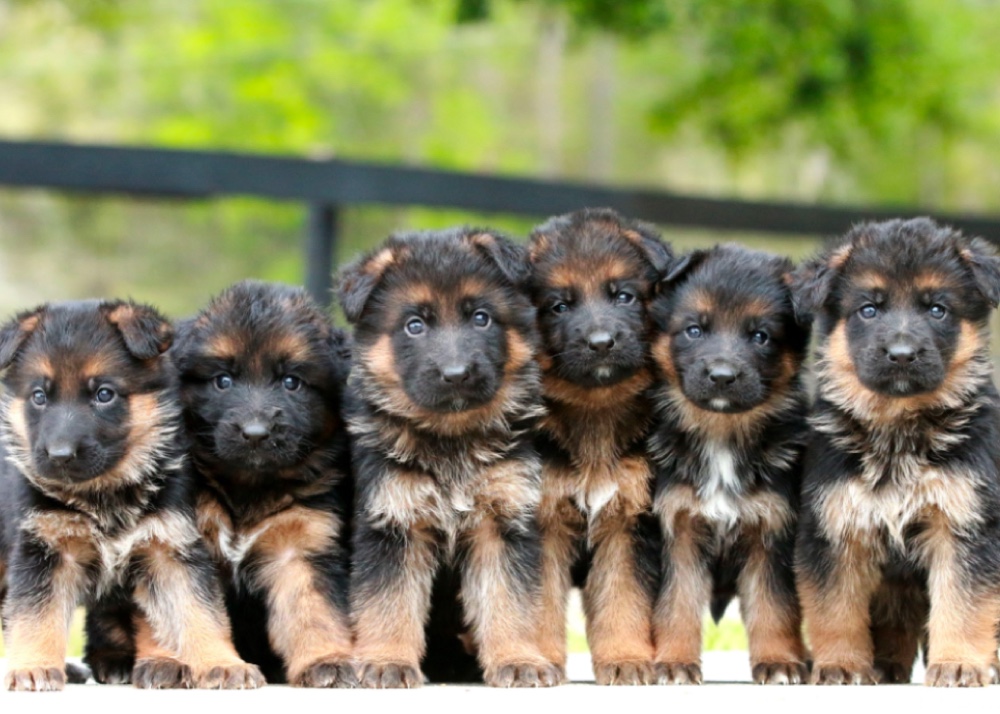 Starting in 2000 Canine Extreme started out as a boarding and training kennel facility in Key West. Raul decided to use his years of experience working as a K-9 officer working with his partner as a foundation for the training side of his store seeing between eighty and one hundred and twenty dogs a day. Originally it was a pet store called Pampered Pet where people could get supplies for dogs, small animals, and aquatics alongside grooming services before another store was opened and run by Colby in 2008 expanding their training and kennel services with a large field and two-story kennel in the building.
Now they have a large facility that they purchased and moved onto in 2012 with a large number of kennels and runs with several fields for sports training. With Raul working with several K9 units and specialties and Colby's experience in training and showing both horses and dogs both of them come together with a vast amount of experience in the protection and sports worlds. With their experience they founded the very popular and successful Twin Oaks Dog Club, creating and hosting a variety of competitions every year.
When it comes to their dogs, however, they have placed over one hundred and fifty dogs in active working fields all over the world. And their success with such strong working dogs starts with the health testing that goes into ensuring each and every dog in their breeding program is sound of body with DNA genetic testing and temperament testing to ensure sound minds. All the while focusing on ensuring German Shepherds with great intelligence, dependability, and courage. Although, if you want to see the results of their bloodlines, all of their dogs have titles and awards in protection spots whether they be European or German imports or dogs bred at their facility.
And care does not slip with their pups, they have a dedication to placing their pups in the best home for them. They take the extra step to know exactly what you want in a puppy so you will be matched to a pup with a great personality. And the pups get a lot of socialization with the other animals on the property for a good foundation to start training, which is offered at their facility for owners of their dogs or anyone looking for training.
Canine Extreme GSD Contact Details
My Top Pick
With this list, I would decide to look further at South Florida German Shepherds as they have proven their dedication with continuous efforts to preserve and strengthen the breed. And they show that they have a deep dedication and love for their dogs that put their needs in the highest regard. Their goals for the pups in their care and the diligence they take with their health seem to best suit an active lifestyle and they have a passion for their dogs and the life they will lead.
They give a good understanding of their dogs and what it is they want to see in the continuation of their dogs and bloodlines. They show their devotion to their dogs with the small things they share on their website and how they appear to care for their pups. From these first findings on the website, they seem to hold close to the desires of what I would look for so they would be my first pick to talk to.
But always make sure to do your own research into the puppy that would be best suited for you, don't just take our opinions on all this. Your needs are different from every other person, so not every breeder is going to work for every person. Just remember to always look for a reputable breeder who holds the dogs and puppies in their kennel for the ideas that best suit you and discuss what you both see in the future of their pups.
You might want to check: Top 8 Best German Shepherd Rescues in Florida
German Shepherd Breeders in The Other States