The German Shepherd is quite an interesting dog breed. Often compared to many top dog breeds in the world, the German Shepherd is in a league of its own as few dog breeds can boast of the huge versatility that comes with the breed. From their high intelligence to their high level of athleticism and their essay trainability, there is truly no shortage of reasons why the breed is so highly praised.
As impressive as they are, the German Shepherd does come with a few downsides, like their hyperactivity and overall high maintenance. One particularly weird downside to the German Shepherd is the fact that they cry or whine a lot, and this might come off as a surprise considering the breed is usually cheerful and energetic. So why do German Shepherds whine so much? Let's find out.
In this article, we cover the various reasons why the German Shepherd cries or whines a lot and even provide some very useful tips that could aid in stopping this weird behavioral trait of the lovely German Shepherd.
Is It Normal For German Shepherd Dogs To Cry So Much?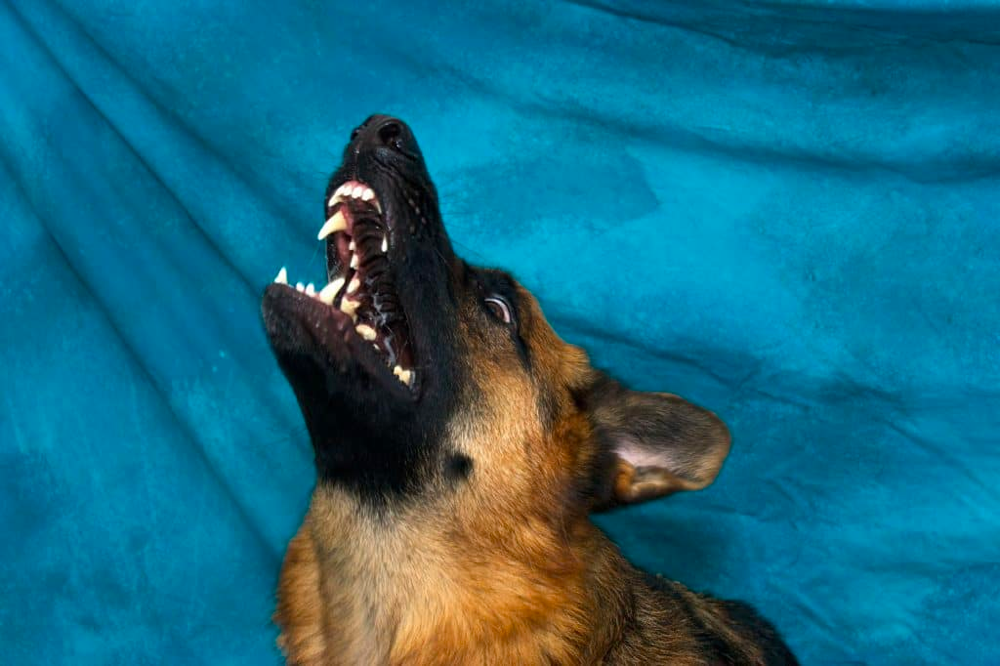 If you are a first-time dog owner, you might not know that whining is pretty normal for most dog breeds, although not all dogs whine as some are more vocal and confident than others. The German Shepherd, however, is considered to be a very vocal dog breed, so crying and whining should come as no shock or surprise.
Even though whining is pretty normal for the German Shepherd dog breed, excessive whining is definitely not, and as such it could be a cause for concern. Excessive whining from a German Shepherd could be caused by an undefined medical or health problem and the best way to truly know what is wrong is by speaking with your trusted, licensed vet as quickly as possible.
If the excessive whining happens at specific locations or time periods then consider speaking with a professional and licensed dog trainer. They can assist in bringing up proper solutions to excessive whining by your German Shepherd. If you do live in a closed community with neighbors, the excessive whining can be a real disturbance for them, but in all, ensure your puppy is getting the very best in health and mental care by seeing a licensed vet.
Why Do German Shepherd Dogs Whine?
German Shepherds see whining or crying as a perfect way to pass a message or feeling to their loved ones or owners, so if you do catch your German Shepherd with this trait, take the moment to properly listen to them to find out what might be causing it. With experience, we have come up with a few possible reasons why your puppy might be having this trait.
1. Your German Shepherd Dog Wants Something
As we have stated earlier, German Shepherds are very vocal breeds, whining for them could be used as an effective way to communicate to their owners that they want something. It only makes sense for dogs like the German Shepherd to communicate their wants by whining or crying since they do not speak.
Try to listen to your dog for what exactly it wants or if at all it truly wants something. If whatever it wants is something it can get without necessarily needing to whine for it, then it is most recommended that you do not give in to its needs else, you teach the German Shepherd dog that it can get whatever it wants by simply whining or crying for it.
To be fully sure if your dog wants something and what exactly it might want, try to observe the exact location or situation in which the whining starts, also, try to look out for the exact day or even routine in which the whining starts and also observe the body language of the dog, that way you can get a clue of what exactly your pooch needs or wants.
If your dog's needs are the basic needs, like the need to go potty or the need to be fed, it is okay to give in to these needs. However, if your dog does need to be fed, always be careful not to overfeed them as you risk an unhealthy German Shepherd dog.
2. Your German Shepherd Might Be Bored
Another reason that could be causing your German Shepherd dog to whine would be the need for attention. German Shepherds are quite social when they need to be. They crave the attention and company of those they love and if they don't always get this, it is quite normal for them to cry or whine about it.
Try to spend more time with your German Shepherd dogs to keep them occupied with your time and attention. Still, this does not mean that you spend every moment of their lives with them, leave them to be independent for some time, but not too long.
Some great ways to provide attention for your bored German Shepherd can be through exercises and training. It is always recommended that you train and exercise your German Shepherd dogs yourself as it allows you the space to build a strong, long-lasting relationship with your beloved dog.
To know if truly your German Shepherd is bored, search for signs of anxious movement or jitters with your dog, also look to see if they do have any of their toys around them. If they do, chances are that they stopped halfway because they got bored. Try to create a new play routine for your dog and also allow them to get new toys in case they might be tired of the old toys.
3. Your German Shepherd Might Be Excited To See You?
A German Shepherd's whining can not always be a bad sign. Sometimes it might be their very own way of showing excitement and joy to see you, especially if you haven't been home for quite some time.
Whether it is a long-distance trip to another state or a short run to the Grocery store, it is quite normal for a German Shepherd too excited after spending some time away from you. Luckily, German Shepherds whining out of excitement when they see you shouldn't be a regular reaction, so you shouldn't really need to worry about training them.
To be sure your German Shepherd is whining out of excitement to see you, try to search for a few clues. Check for another excited body language like tail wagging, face licking, and jumping all over you. It is always nice to return the affection by showing how much you have missed them.
4. Your German Shepherd Might Be Unhealthy Or Be in Pain
Another possible reason why the German Shepherd dog might be whining could be due to health issues. When a dog is in pain or feels unhealthy, they sometimes communicate these feelings by whining or crying. And this can be quite heartbreaking to the owners.
Asides from the regular whining, the German Shepherd dog should show other visible signs of being unwell. Check out for other health symptoms like general lethargy, loss of appetite, and a lack of interest. Also look out for any more pronounced symptoms like vomiting, weight loss, and so on.
If your German Shepherd dog is battling with any health defects, then you would need to act fast to save them and keep them healthy. Quickly take them to a licensed vet for regular checks and possible treatment to keep them healthy and strong.
Also, be quite patient and sympathetic towards your German Shepherd dog during this phase of their life. They need all the love and attention they can get.
5. Your German Shepherd Dog Might Be Scared
Although German Shepherds are bold and confident dogs, it is possible for them to be afraid and react to fear or anxiety. If that is the case, whining can be their own way of effectively communicating this fear and anxiety that they feel towards their owners or loved ones.
There are other signs and symptoms that might come with fear for German Shepherds Some of these symptoms might include rapid panting or heartbeat, jitters, avoidance, tail tucking, and a lot more.
If after proper inspection, you do realize that your German Shepherd dog might be dealing with fear, then you can do one of two things. The first would be to attempt to soothe your German Shepherd dog with kind words and gestures to show them that they have nothing to be scared of. Or, you can attempt to get them away from the terrifying situation totally and keep them safe from whatever might be causing this fear.
6. Your Dog Might Be Trying To Apologize To You
Your beloved pooch isn't perfect, they are bound to make mistakes and luckily, highly intelligent dogs like German Shepherds know when they have done badly or wrong. One sure way for your dog to show you that they are wrong and apologetic is by whining to get your attention and forgiveness.
Also, dogs don't always have to do something wrong to let you know that they are sorry. German Shepherds could try to be comforting to their owners especially when they sense deep unhappiness or sadness around them. Whining can be their very way of showing you that they get and understand you.
If your German Shepherd dos apologize to you through whining, you can try to let them know you do see their effort and you accept it. Not only does this strengthen the bond between you two, but it also helps in training them on how to act when they do something wrong or sense something wrong.
How To Reduce Consistent Whining For Your German Shepherd
If you do notice that the whining from your dog has become rather consistent and unpleasant, you can take some necessary steps to reduce or stop this trait. Try any of the following methods to keep your German Shepherd calm.
1. Ignore Your German Shepherd
You don't always have to respond to every whine or cry that your German Shepherd does, especially if after investigation or inspection, you find out that it is not worth the trouble or the stress.
You also don't want your German Shepherd dog to become spoiled thinking they can get whatever it is they want by simply whining or crying for it. Ignoring them a couple of times would help send the message to them and they would eventually stop when they see it isn't working out in their favor.
Train Your German Shepherd Dog
German Shepherds are highly trainable dogs that should be well trained if you want the best out of them. Whining as a habit can be stopped using the right training program and the right training method.
You would want to teach your dog basic obedience training to get them to stop this behavior. Also, you would want your dog to feel relaxed and focused during training sessions by employing the positive reinforcement training method. Over time, your German Shepherd would stop this negative habit.
2. Take Your German Shepherd To A Vet
For cases where your German Shepherd might be sick or in pain, the best way to deal with such issues would be to take them to a licensed vet or professional. Have them go through regular checks by a certified vet to keep them healthy and deal with what might be causing the constant whining.
3. Distract Your German Shepherd
If your German Shepherd gets bored, a great way to keep them from whining is by distracting them with something worthwhile. German Shepherds are very intelligent creatures, so your distraction would have to be pretty impressive.
Get them new toys to keep them distracted or perhaps treats and good food. Sometimes, taking them on regular walks might be all the distractions you would need for them. Whatever it is, this can save you and the German Shepherd a lot of stress.
Conclusion
Although this trait can be quite annoying for some people, the constant whining by a German Shepherd dog might be their honest way of letting you know what exactly they feel or what exactly they are going through.
Try to listen and understand them, guide them through the whole process, and make sure they are indeed healthy, happy, and strong.
Learn more about German Shepherd behaviors: