German Shepherds are generally large dog breeds that seem to be at the very top when it comes to popularity in the United States. Originally bred to be herding dogs, the German Shepherd does serve a lot of purposes that place them as some of the most versatile dog breeds to ever exist.
Before adding a furry canine companion into your family and your life, you certainly would want to know just how much of that life would it be alive for, which is probably why you're reading this article on the lifespan of the German Shepherd. So, how long does a German Shepherd live?
In this article, we would provide you with all you need to know about the lifespan of a German Shepherd. We would cover all the factors that could affect the average lifespan of a German Shepherd and of course, provide useful tips to aid in improving the overall health of the German Shepherd dog, do read on till the end.
How Long Do German Shepherds Live?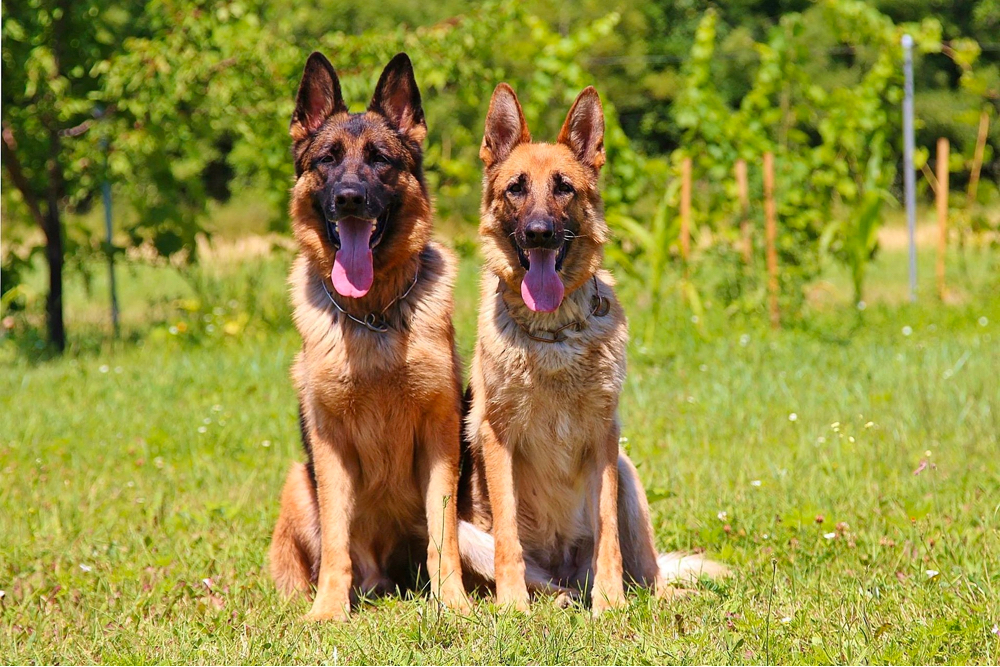 With a lot of conflicting information listed out there on the German Shepherd's life expectancy, it can be rather difficult to determine the exact lifespan of the German Shepherd dog breed. But according to the American Kennel Club (AKC), a club dedicated to the registration of all pure breeds in the United States, the German Shepherd is listed there to have a lifespan of 7 years to 10 years.
This is a rather small range considering the average lifespan for most dog breeds falls between 9 years to 13 years with some dogs like the terriers having a life span of 12 to 16 years and some even living to 20 years. Now it is worth noting that the life expectancy of any dog breed can be affected by some factors either positively or negatively. So why do German Shepherds have such short lifespans? Let's find out.
Why Do German Shepherds Have A Short Life Expectancy?
There are a few reasons as to why German Shepherds do have a short lifespan when compared to other dog breeds, one of such reasons would be the breed size. German Shepherds are a large breed and there have been studies proving that smaller dog breeds do tend to live longer than the larger dog breed.
The reason for this belief was made known by Professor Mark Elgar of the University of Melbourne. His reason states that larger dog breeds tend to age quickly due to the increased amount of strain their bodies put on their physiological processes which could further cause wear and tear faster for the dog.
A more accepted reason as to why the German Shepherd's lifespan might be considered short would be the common health problems that are associated with the breed. These can range from genetic health problems to problems bordering on the regular lifestyle of the puppy like diet and a lot more.
Common Health Issues Associated With German Shepherds
The German Shepherd is prone to a few health conditions which could ruin the overall life expectancy of the proud canine breed. It is important to have an idea of what these health issues are so as to help find a suitable solution that could help with improving the breed's health. Here are some of them:
Dysplasia
Dysplasia is an orthopedic health condition that generally targets the ball and socket joints of the dog. It is caused by an improper fitting of the ball and socket joint. It can come as either hip dysplasia or elbow dysplasia and can be quite nasty in terms of the pain it causes the affected dog. For German Shepherds, dysplasia can be caused by both genetics and the large size of the dog breed.
Reduce the intensity at which you exercise your German Shepherd dogs, as too much exercise can affect the joints and increase the chances of dysplasia. Another tip is to only feed large breed dogs like the German Shepherd with a large breed puppy formula. This would help in reducing excessive growth for the German Shepherd puppy.
Bloat or GDV
Dogs like German Shepherds with a deep chests, are prone to a nasty case of Gastric Dilation Volvulus or bloat. It can be quite nasty for them as it is a life-threatening health condition in which the stomach is constantly being filled up with gas which also rotates. Along the line bloat could lead to the following complications;
Restlessness
Distended Stomach
Abdominal Discomfort, and
Dry Retching
Arthritis
The large size of the German Shepherd does open them up to different health challenges. Osteoarthritis is a condition of the joints which it becomes inflamed. As Arthritis gets worse with the dog, it could also lead to Degenerative Joint Disease, which causes further deterioration of the cartilage.
Since the cartilage is what holds the joints in place and causes the movement to be smooth, deterioration can be quite painful and could cause inflammation. It can also drastically reduce the range of motion for the German Shepherd as it affects the limbs and the spine of the dog.
Dilated Cardiomyopathy
Also known as heart disease, this is a medical condition that is mostly transferred from parent dogs to puppies. It affects mostly large dog breeds as well as medium-sized dogs and can be quite detrimental to them.
DCM enlarges the heart and this makes the heart highly inefficient at pumping blood throughout the body system. It is highly life-threatening as it can lead to heart failure. Some symptoms include coughing, weakness, swollen abdomen, poor appetite, and a lot more.
Again, these health conditions can be avoided before breeding takes place by doing a proper health check on all breeding parents to be sure they do not have bad hearts or any traces of these conditions in their DNA.
How To Improve The Overall Health and Lifespan Of The German Shepherd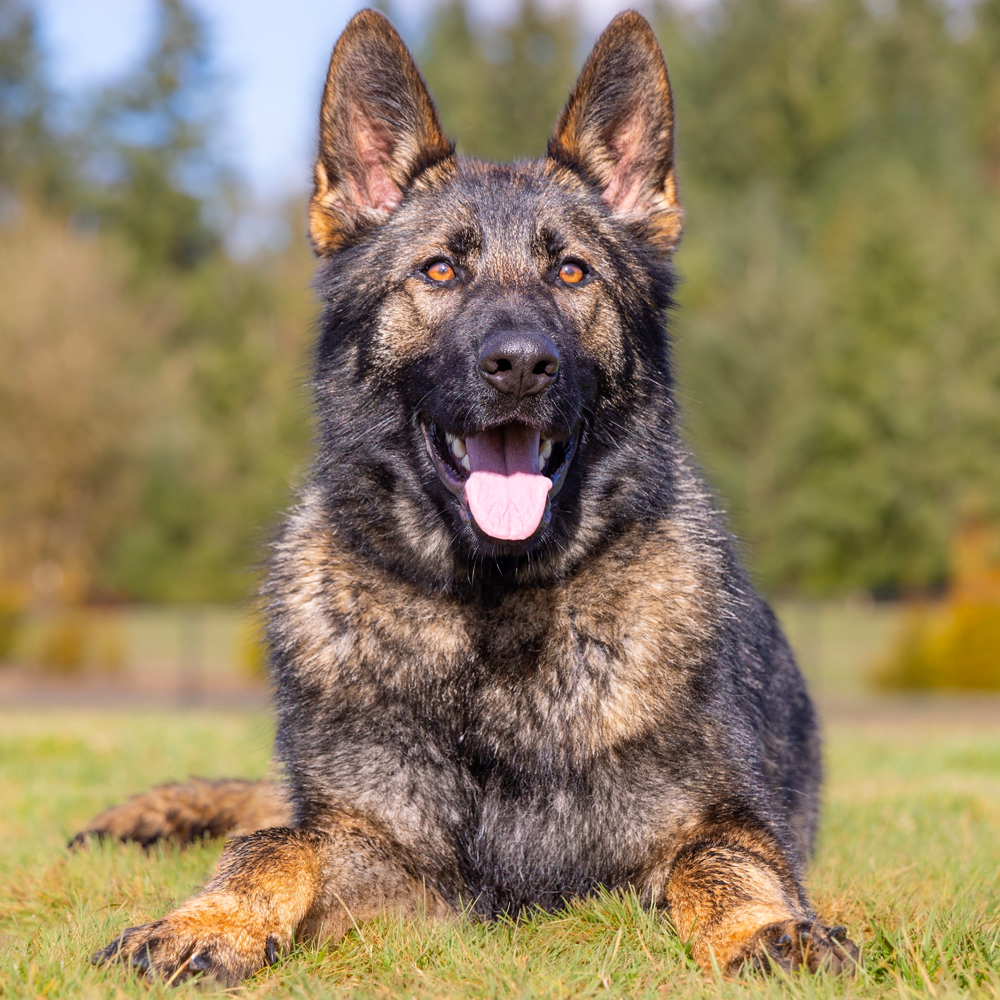 Now that we know what really affects the lifespan of the German Shepherd, the next step would be figuring out a way to improve the possibility of a higher lifespan for the breed. Luckily, by improving the overall health and lifestyle of the German Shepherd, you give them a better chance at a long life. Follow these tips to help improve the health of the German Shepherd dog;
Good Breeding Practices
Never underestimate the importance of the breeder before choosing a German Shepherd puppy. Good breeding practices can save you from over 60% of the health defects any dog breed, not just the German Shepherd goes through.
Sadly, the United States has been overrun with terrible breeders or puppy mills that do not breed with the care of the German Shepherd dog as a priority. This is why you need to properly check your breeders by doing proper research on their breeding practices. Follow the tips listed above when picking a good German Shepherd breeder;
Always try to visit each breeder's location to get a first-hand look at the puppies and the facility they were raised in. The hygiene condition and daily routine should be of interest to you.
Be free to ask all questions to the breeder and expect an answer to each question. Ask about breeding practices, health certifications, testing, and a possible health guarantee.
A good breeder should also do their best to evaluate you also and see if you would be a good fit for their German Shepherd puppy. That way you would know that they care about whom their puppies end up with.
Your chosen breeder should also be more than willing to take the puppies back from you if you decide to return them. And you most likely would never find a good breeder puppy being sold at a pet store.
Diet and Nutrition
You also have to be quite conscious of the exact nutrients your German Shepherd puppy receives. Try to avoid regular commercial foods that are made with low-quality ingredients. Instead, you need to speak with your vet to properly plan out what your German Shepherd puppy should eat.
Ensure that their meals are prepared fresh and that they get to drink enough water to help with digestion. Provide them with food that;
Does not contain any traces of corn, artificial colorings, flavors, preservatives, or any animal by-products. Make it a point to go through the label of the food to know what exactly you're feeding your dog.
Should be rich in protein, specifically meat. It is worth noting that meat and meat meal are two separate food types.
Contains actual vitamins from actual fruits and vegetables, not lab-manufactured vitamin sources. Those could be quite harmful to the breed in the long run.
Proper Vet Care
Always stay on top of any emerging health issues for the German Shepherds by being close to your Vet. Take your German Shepherds to your trusted vet regularly for checkups and tests. This should not just be limited to when you notice certain symptoms.
By regularly taking your German Shepherds to the vet for checks, you are able to identify any incoming health problems and properly deal with them before they become major problems for your German Shepherd. Also, they can help administer the right vaccinations and deworming to your dogs to keep them protected.
Exercise Your German Shepherds
Aside from the fact that German Shepherds need exercise to help deal with their excess energy, regular exercise practices also keep them in great health and in great shape. Good exercises would help increase the blood circulation of your pooch and also help keep them limber.
Another important advantage of exercising your German Shepherds is that you help to control their weight and whatever weight gain they might be going through. Large breeds like the German Shepherd are highly susceptible to obesity, especially due to the large rations their body demands.
By properly controlling the weight of the German Shepherd, you drastically reduce the possibility of your German Shepherd becoming obese and incredibly unhealthy.
Provide Supplements
Just as important as proper dieting and nutrition are to the German Shepherd, providing them with the right supplements is key to proper growth. Supplements can help boost the immune system of your dog, making it incredibly hard for them to fall sick under certain health defects.
In addition to that, the right supplements can help support the back and joints of your German Shepherd dog protecting them from conditions like dysplasia. There are many more benefits to picking the right supplements for your German Shepherd dog or puppy, just ensure you speak with your vet for top recommendations on the supplements to get.
Proper Grooming Practices
One important piece of information to get before obtaining a German Shepherd puppy is that they do have a high propensity to shed. And even though this might not lead to serious health complications there are certain health conditions that could arise from not grooming your German Shepherd properly.
To deal with the excess hair or excess shedding, it is recommended that you get a proper de-shedding tool, perhaps one recommended by the vet. This is because German Shepherds are blessed with a double coat and with the de-shedding tool you can reach the inner or undercoat.
In addition to properly shedding their fur, use a steel comb to brush your German Shepherd's coat regularly, bathe them regularly using a proper shampoo, and always make use of high-quality canine toothpaste to keep their dentition in good shape. By the end of the grooming session, your dog would thank you with a proper smile.
Know When To Spay Or Neuter Your German Shepherd
By spaying or neutering your German Shepherd dog at the right time, you further reduce the possibility of your dog suffering prostate cancer. And according to studies you get to improve the life expectancy of female German Shepherds by 26% and male German Shepherds by 13%.
You can neuter the male German Shepherds between 12 months to 15 months and the female can be spayed before the 6 months mark. But always ask your vet before making such decisions.
Conclusion
Even though the general life expectancy of the German Shepherd is quite small, it is worth noting that with the proper practices listed above, you can offer them the very best and they can certainly be around for all your beautiful moments.
Do take care of your German Shepherd, feed them properly, and always be close to your vet. Check out the website for more informative articles like these.