German Shepherds and Boxers are both notoriously famous among dog lovers, so it's no secret why the German Shepherd Boxer mix was born. If you're considering adding one of these large, friendly, and downright adorable dogs to your home, then you need to know the facts. Keep reading to find out everything you need to know about the infamous German Shepherd Boxer mix.
You might want to read: Top 10 Best Dog Ramps and Steps to Prevent The Risk of IVDD
German Shepherd History
The German Shepherd originated in Germany during the late 1800s as a shepherd dog. The dog was known for its superior intelligence, speed, strength, and obedience. Thanks to these traits, they became responsible for herding and protecting the flocks.
During the start of World War I, the German Shepherd's popularity was starting to spark. The breed would soon be seen throughout the world, not just in Germany. It was the first time that they were being welcomed into the home. It was also the first time that they began training in police forces and beyond.
In this day and age, the German Shepherd is extremely popular in several environments and ranks within the nation's top 10 dogs. He is an excellent guard dog for the family (while also being a snuggle bud, sometimes), a courageous dog for the police and military, and a smart breed to help disabled individuals.
Boxer History
Boxers have a somewhat similar history as they are traced back to Germany during the late 1800s. (However, many claims can be traced back as far as 2,500 B.C.). Originally named the Bullenbeisser, the Boxer was bred for hunting. However, things changed in 1865 when the political situation of Germany began to change.
Being out of a job, people began to cross this breed in England to change the role of the Bullenbeisser. The modern Boxer was born, being more agile and elegant than ever before. With their intelligence and agility, the Boxer was soon used in police forces and wars while also being an athlete and cattle dog. Is there anything this dog can't do?
The Boxer got his first spark in popularity around the 1950s, and his popularity has grown since. Nowadays, he easily ranks amongst the top 12 dogs in favor. He is a great family puppy, but he can also be used in various situations, from police work to helping disabled individuals.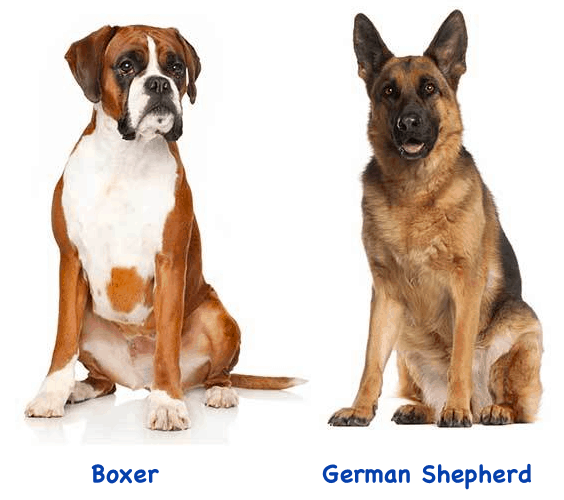 | | |
| --- | --- |
| German Shepherd Qualities | Boxer Qualities |
| Origins from 1800s Germany | Origins from 1800s Germany |
| Herder | Worker |
| Obedient and intelligent | Strong, smart, and mischievous |
| Great family dog | Great family dog |
| Needs socialization | Needs socialization |
| Strong and muscular | Strong and agile |
| Easy to train | Easy to train |
| Used in the police, military, and disabled | Used in the police, military, and disabled |
| Top-notch guard dog | Hard Working dog |
| Serious | Serious and playful |
German Shepherd Boxer Mix History
The Boxer Shepherd is a reasonably new mix, but we can learn about how this dog might behave thanks to his ancestors. With both dogs having a courageous, strong, and obedient attitude, it's easy to assume that these dogs will be temperamental and top-notch guard dogs. With such fascinating traits, it's no wonder why the German Shepherd Boxer mix came to light.
Quick Summary of the German Shepherd Boxer
Popularity
Low, but growing
Lifespan
10-12 years
Temperament
Obedient, intelligent, playful, hardworking
Average Height
23-27 inches
Average Weight
65-95 pounds
Coat Type
Short or long and thick
Hypoallergenic?
No
Grooming Needs
Low, unless taking after German Shepherd
Shedding
Low, unless taking after German Shepherd
Brushing
Weekly
Touchiness
Moderate
Tolerant or solitude?
Moderate
Training
Easy
Exercise Requirements
High
Barking
High, especially if not trained or socialized
Good family pet?
Yes
Good with children?
Yes, especially if trained and socialized
Good with other dogs and pets?
Yes, if properly trained and socialized
Good apartment dweller?
No
The tendency to Gain Weight
High. Keep this dog on a good, nutrient-rich diet with plenty of exercises.
Common Health Concerns
Hip dysplasia

Elbow dysplasia

Thyroid disease

Heart disease

Degenerative myelopathy

Cancer

Pancreatic insufficiency

Allergies

Digestive issues

Average New Puppy Price
$600 and $1,000
Average Annual Medical Expense
$500-$1,000
Yearly Cost to Own This Breed
$1,500-$3,000
What is a German Shepherd Boxer Mix Called?
The German Shepherd Boxer mix is typically called Boxer Shepherd.
Read more: Top 30 Most Popular Boxer Mixes to Fill Your Heart and Life
Fun Facts About the

Boxer

Shepherd
Both breeds originated in Germany.
Both can be used in a variety of settings, such as police work or helping disabled individuals.
They were bred as working dogs.
These breeds are known for their incredible senses.
Unfortunately, both dogs have a reputation for being aggressive. But with proper training and socialization, these dogs are even-tempered and great for families, even with children.
These dogs rank amongst the 12 most popular dog breeds in the nation.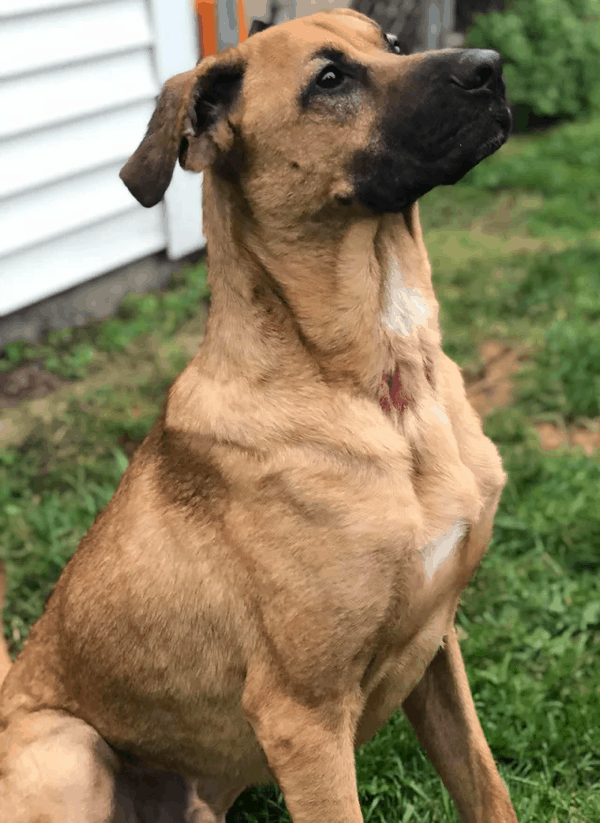 Boxer

Shepherd

Temperament
German Shepherds and Boxers are relatively similar, considering they were both bred to perform some type of job. That is why most Boxer Shepherds will have high intelligence and be easy to train. They are also known for being hard workers and will have no problem guarding your home.
Both dogs are known for their speed and agility, too. They will need plenty of exercise each day to keep them happy. Remember – they are working dogs. If you can provide them with a particular job, they will be far more delighted. Otherwise, just keep them active throughout the day for the best results.
However, one significant difference between these two breeds is that the Boxer is slightly more naughty and silly. This tames down the German Shepherd's seriousness, making the Boxer Shepherd a fun-loving, friendly play pal that is perfect with children of all ages.
One thing to note is that the Boxer Shepherd, if not appropriately trained, can be on the aggressive side. That is why it is imperative to have them trained and socialized at a young age. This is even more critical because the Boxer Shepherd has a powerful jaw, making a bite infamously more dangerous.
This mixed breed is known for also having difficulties when it comes to being alone. They would much rather prefer to have someone (or another dog that doesn't pose a threat) around them at all times. Otherwise, they can become upset and destructive. Don't leave the Boxer Shepherd alone for an extended amount of time.
What Does a German Shepherd Boxer Mix Look Like?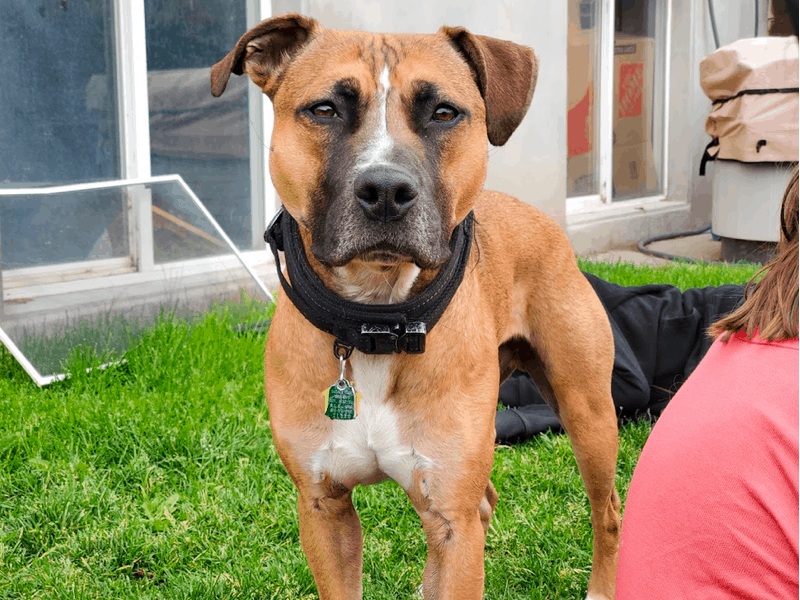 Appearance can change from puppy to puppy. Most of the discernment is in the face. However, all puppies will end up with the Boxer's floppy ears. They will typically have a stern look with a large and broad muzzle and strong jaw, too.
For the rest of the body, you can expect to be lean and healthy with plenty of muscle. As far as the coat is concerned, the thick and short coat colors are typically:
Tawny brown
Light brown
Dark brown
Grey
How Big Will a German Shepherd Boxer Mix Get?
Male and female Boxer Shepherds are usually around the same size and weight, although the females tend to be slightly shorter. You can expect the following:
Males: 23 to 27 inches tall and up to 95 pounds
Females: 21 to 25 inches tall and up to 75 pounds
How to Feed a German Shepherd Boxer Mix
Energetic dogs tend to eat more, and the same is true for the Boxer Shepherd mix. You can expect to feed them two or three times a day. The goal is to end up at 1,200 calories per day. These calories should be made up of raw or all-natural meat protein. They require some carbohydrates, too, which can be consumed in the form of fruits and veggies.
Stay away from commercial dog foods that do not utilize real ingredients. These are empty calories that will not help your German Shepherd Boxer mix grow and remain healthy.
How Much Grooming Does Boxer

Shepherd

Need?
The grooming requirements for a German Shepherd Boxer solely depends on what type of coat he inherits. Follow these general guidelines:
If your dog has a short, thick coat from the Boxer parent, brushing one weekly is enough to keep the coat healthy.
If your dog has the German Shepherd parent's long coat, brushing multiple times a week is necessary.
Bathing should take place every two to three weeks. Your Boxer Shepherd should also have his teeth brushed regularly and nails clipped.
How to Train a

Boxer

Shepherd
Training a Boxer Shepherd is relatively easy. They are incredibly obedient and take commands well. With their high intelligence, they learn swiftly. However, the drawback to this mixed breed is that they also do not like being dominated. If you do not handle a Boxer Shepherd properly while training, they won't listen as they don't want to be controlled or dominated.
So how can you make sure you train your Boxer Shepherd successfully? Well, mutual respect is vital. You don't want to seem overpowering or dominating, but you also can't be walked all over. Clickers tend to work really well with this mixed dog breed, too.
Aside from training, socialization is necessary for this dog breed. Otherwise, they may end up feisty and aggressive. Start socializing your pup around people of all ages at a young age. Socialization classes are a great way to go.
If you are struggling with training your Boxer Shepherd, the best thing to do is to have your dog professionally trained. You will need to be there for the classes so the trainer can show you how to be assertive without being dominant with your German Shepherd Boxer mix.
How Much Exercise Does

Boxer

Shepherd

Need?
The Boxer Shepherd is known for being a very active dog, as both parents are known for their high energy levels. As far as exercise needs are concerned, these mixed canines need at least one long walk per day, although two or more is ideal. They also require a large yard where they can run and play throughout the day. Provide them with stimulating toys and jobs to do, too, as these intelligent canines need plenty of stimulation to avoid destruction and mayhem.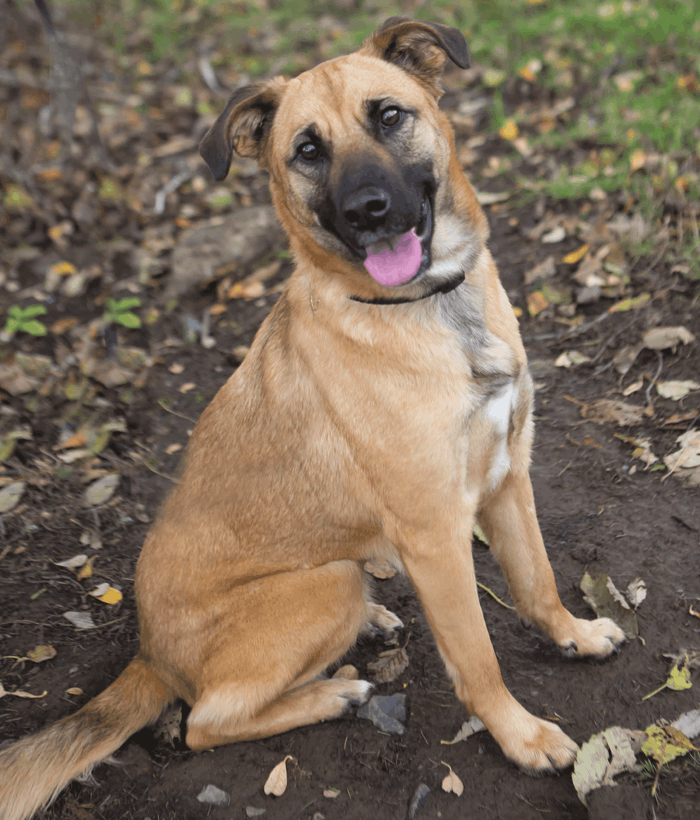 Boxer

Shepherd

 Health
One of the many great things about the German Shepherd Boxer mix is that they are relatively healthy. However, there are a few health issues that this breed may have, including:
Hip dysplasia
Elbow dysplasia
Thyroid disease
Heart disease
Degenerative myelopathy
Cancer
Pancreatic insufficiency
Allergies
Digestive issues
The best way to keep these ailments at bay is to have your dog regularly checked by a veterinarian. Also, make sure that they receive proper nutrition and get the recommended amount of exercise per day. Otherwise, these health conditions may arise, or you may end up with an unhappy and overweight canine.
Rescuing a German Shepherd Boxer Mix
The Boxer Shepherd is not standard in shelters as they are not incredibly popular (yet). If you do end up finding a Boxer Shepherd in a shelter, it is essential to have them checked out by a veterinarian. You should also be wary as you don't know the canine's past. He may need ample training and socializing due to a lack of both during his puppyhood.
Check out the American German Shepherd Rescue Association and Across America Boxer Rescue for potential rescues.
Finding a German Shepherd Boxer Mix Puppy
The good news is, there are many reliable breeders across the nation that provide Boxer Shepherds. However, you need to be sure that they are coming from a good home. Some breeders breed their puppies in poor conditions that can lead them to behave unsatisfactorily. Spend time in the breeder's house and ask plenty of questions.
Raising a German Shepherd Boxer Mix Puppy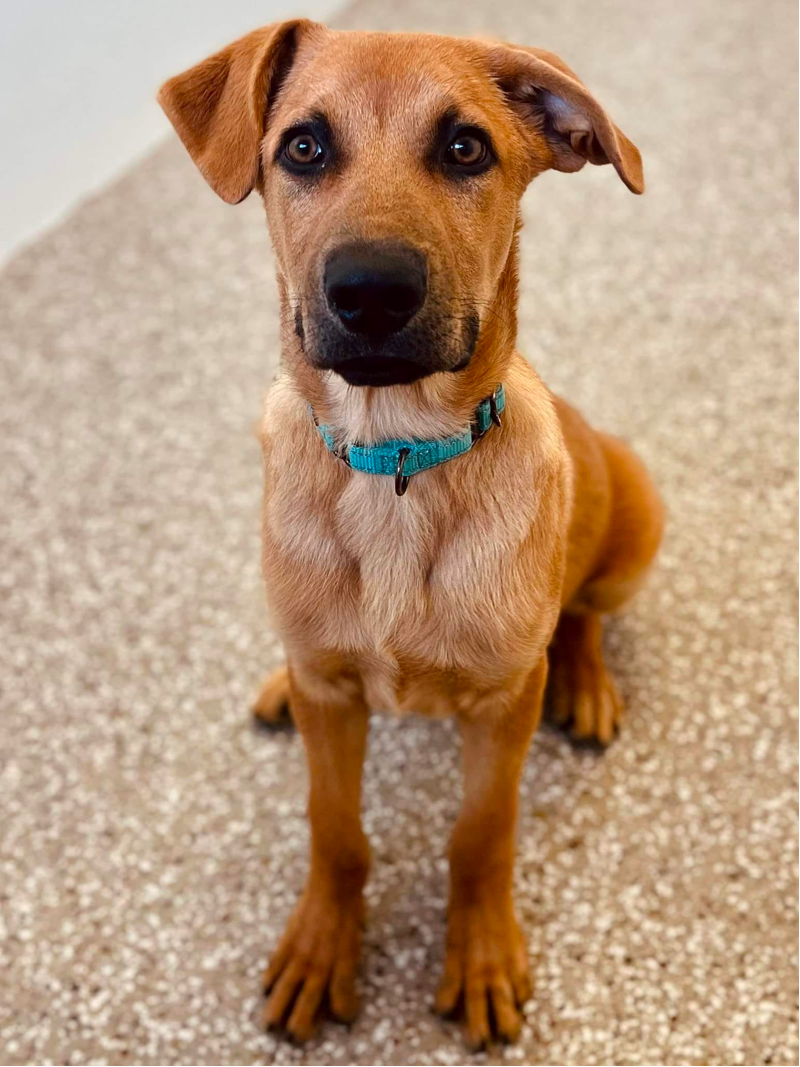 Raising a Boxer Shepherd isn't too tricky. The biggest concerns are that you must train and socialize them from a young age. They are incredibly hyper as puppies, so you will need to make sure you can keep up with their energy levels. It is recommended to place Boxer Shepherds in socialization and training classes for the best final result.
Boxer Shepherd: Is it Right For You?
If you are looking for an obedient yet slightly silly and loyal canine, then the Boxer Shepherd might be for you. They are incredible with children and make top-notch guard dogs, making them the ideal family canine. Just make sure that they are trained and socialized at a young age. Also, make sure that they have a healthy, nutritious diet and plenty of exercise to keep them happy.
Other German Shepherd Mixes