If you are reading this article, chances are that you are interested in owning a German Shepherd dog, and adopting one from a rescue organization is your chosen option. The decision to adopt a German Shepherd from a rescue rather than purchase from a breeder does have its benefits. Adopting is always the cheaper option of the two as certain breeders are known to charge high for German Shepherd puppies. On average adoption, costs range between $100 and $500.
The German Shepherd is a very likable dog breed. They are highly popular, especially in the United States, and this is because of the high versatility of the breed alongside the breed's impressive temperament and high intelligence. With all that, a lot of German Shepherds still suffer neglect and abuse in the state. There are literally thousands of German Shepherd dogs found in high kill dog shelters and on the streets. These dogs are prone to euthanization and are in need of a good home.
This article is all about helping you find the right German Shepherd for you. We have a list of some of the best German Shepherd rescue organizations in the state of New York where you can adopt a great German Shepherd dog with ease. These organizations go all out towards saving these German Shepherds and ensuring they get a good permanent home and family to move into. We expect that you carry out personal research on each of these rescues listed below.
1. Brightstar German Shepherd Rescue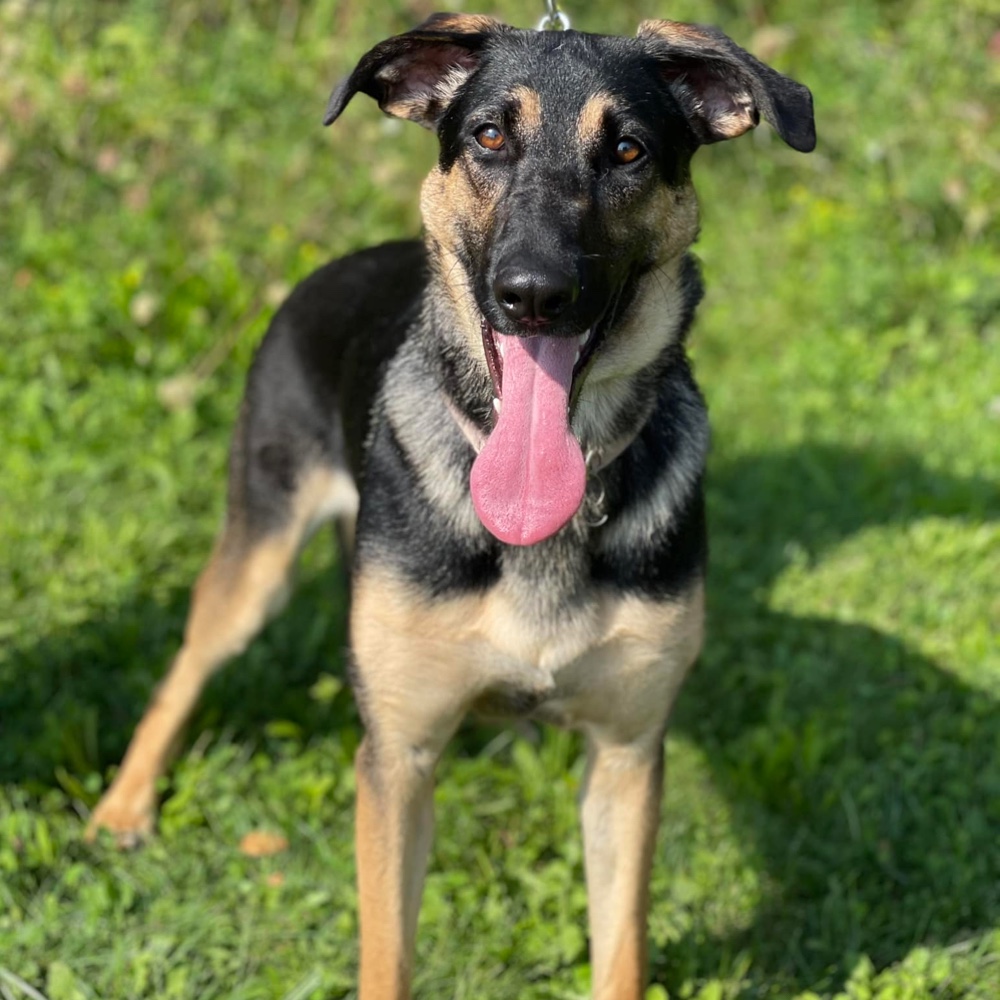 Brightstar German Shepherd Rescue is one of the top German Shepherd rescue organizations in New York State. They are located in Rochester, New York, and were officially formed by Kim Okolowicz in the year 2002. With over 20 years of experience they operate as a registered non-profit organization that is devoted to the rescue of hundreds of neglected, abused and unwanted German Shepherd dogs in New York. They are 100% volunteer based as their team of volunteers are mainly trainers, owners, and handlers interested in the German Shepherd.
They have a team that goes in search of German Shepherds found in shelters across the state. They also collaborate with other German Shepherd rescue organizations around and also take in Shepherds left by their owners and breeders. All their dogs are then placed in foster homes which are donated by their members and then the rehabilitation process takes place. The dogs are checked by a licensed vet for any health defects they might have suffered. After which, they are placed for adoption.
There are lots of dogs in their care up for adoption. To be considered, you are required to submit an adoption application via their website. All dogs placed for adoption are properly checked by a licensed vet. You can also show your support towards their program by becoming a foster. By opening your home to a rescued German Shepherd dog, you would be helping give a German Shepherd a good second chance at a proper life. They take in donations in cash and services to the program.
2. German Shepherd Rescue of New York, Inc.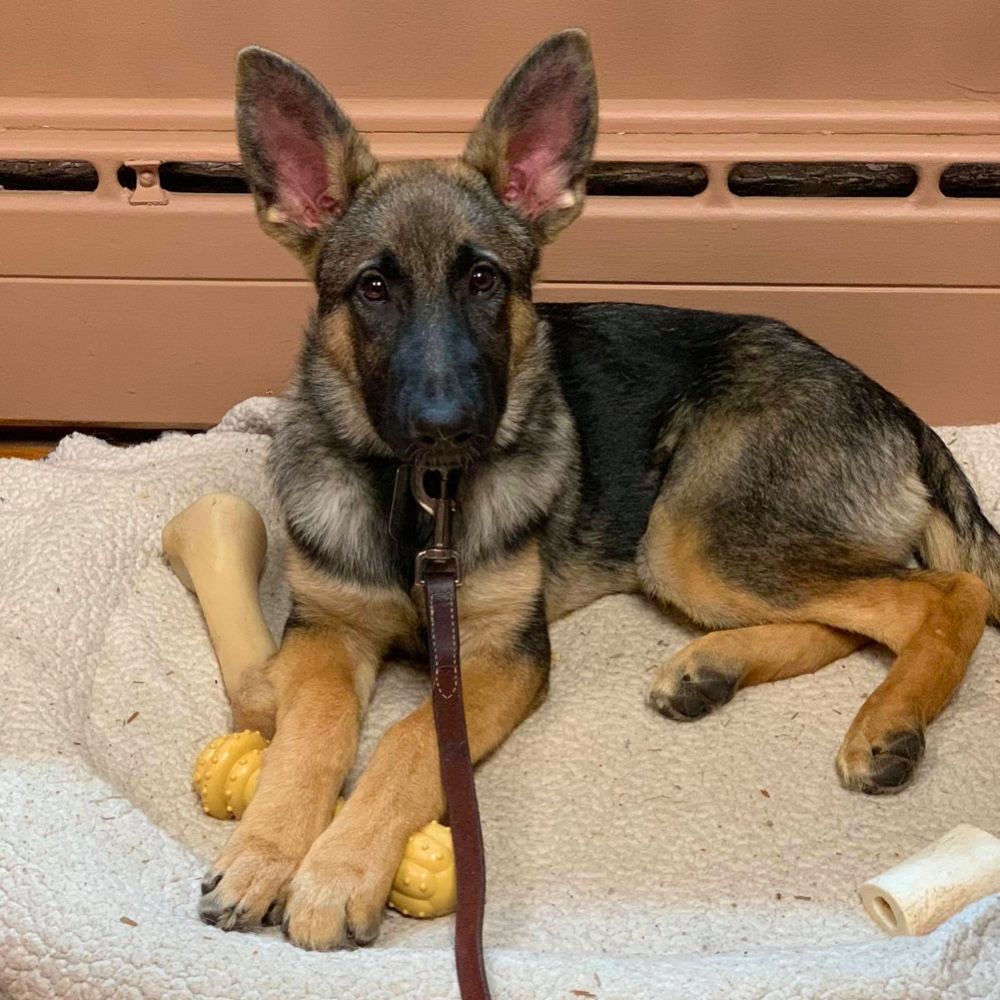 The 2nd rescue organization to be reviewed on our list is German Shepherd Rescue of New York. They are a special non-profit organization that is concerned with the German Shepherd pure breed and their mixes. They rescue German Shepherds that are in dire need of rescuing as most of their rescued German Shepherds were saved from being euthanized or killed. They are from most kill shelters in the state. They also take in strays and owner-surrendered German Shepherd dogs.
German Shepherd Rescue of New York. Inc is well aware of the dangers of overpopulation which the German Shepherds face. They organize regular fundraisers, and training events to help educate the public on the German Shepherd and the problems they face. All the German Shepherd dogs are placed in foster homes upon rescue where they are properly looked at by a licensed vet. They are placed on treatments and preventives for heartworms. Some are even spayed or neutered before they are placed for adoption.
You can adopt any of the German Shepherd dogs available on their website or simply fill out an application form and they will find the right dog for you. This might take a while so it is important that you note that. They also rely heavily on donations, especially with foster homes. All donations will go a long way into providing proper care for each rescued dog added to their program.
3. German Shepherd Rescue of Finger Lakes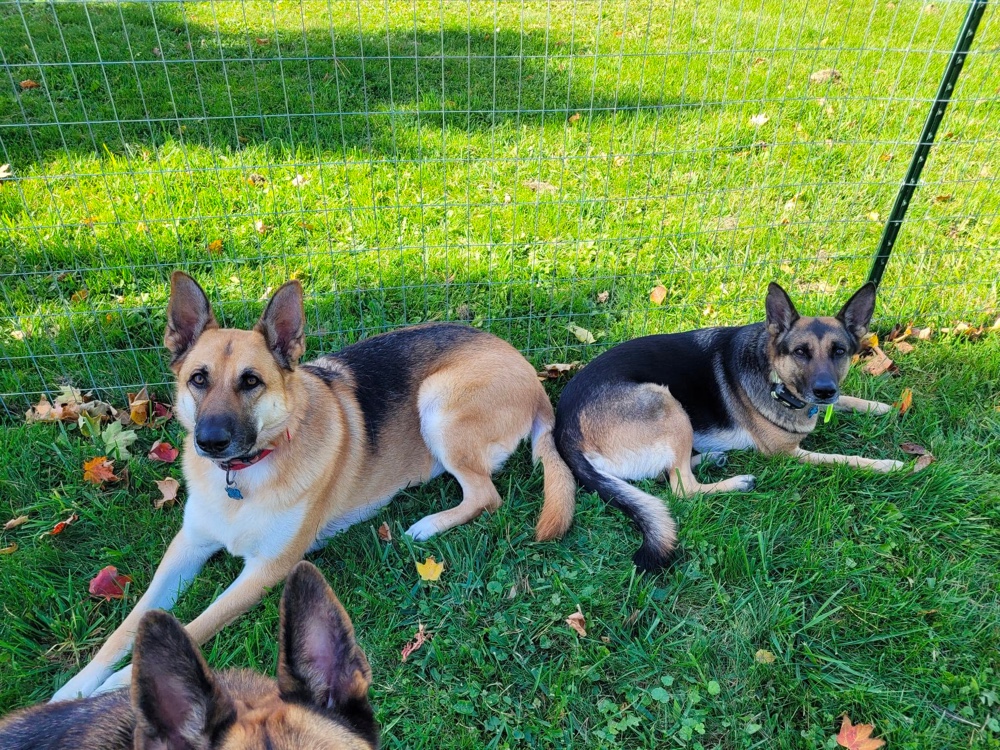 The 3rd German Shepherd rescue is located in the Finger Lakes Region in New York, talking about the German Shepherd Rescue of Finger Lakes. They are a rescue organization located in LaFayette, New York. They are tasked with the rescuing, the rehabilitation, and the rehoming of German Shepherd dogs as well as their mixes found in the state. Most of their dogs are gotten from kill shelters and some are surrendered by their owners. The organization is quite new as they were founded in the year 2020.
Run 100% by volunteers, they rely a lot on donations and volunteers to keep the organization going. The rescued dogs are placed in foster homes donated by their members. After which the process of rehabilitation starts for each German Shepherd dog. They are spayed or neutered to ensure they only serve the purpose of family companions. Also, they are updated on their vaccinations and various dewormings. They also have their mental health evaluated by a licensed professional.
All their dogs are given the proper opportunity to socialize and receive basic training that could help them become better dogs. They have a lot of German Shepherd dogs available on their website for adoption. The price range is quite affordable as it depends on the exact age of the dog to be adopted. They are in constant need of proper foster homes that they can place newly rescued dogs in, so if you are willing to help them by being a foster, that will be cool.
4. Rescue City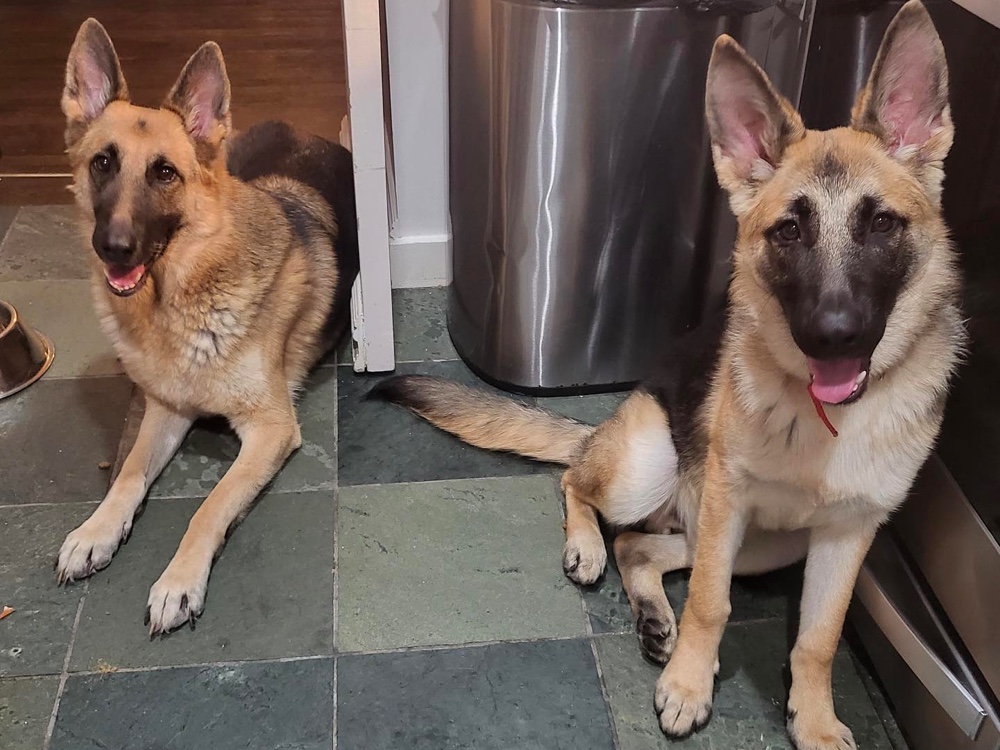 Coming down to Brooklyn in New York, we have the 4th and final rescue organization on our list. Rescue city is not breed-specific as they do have other dog breeds in their care, but they do have a high percentage of dogs in their care to be German Shepherds, which is why they are placed on our list. They rescue hundreds of dogs like the German Shepherd in kill shelters each year thanks to their program and they operate as a non-profit organization run completely by volunteers.
They do a lot thanks to their ever growing community of volunteers, donors, and fosters that help keep the program going. Asides just rescuing dogs, they provide proper education for the general public on the importance of proper canine care and each dog is placed in proper care of one of their fosters while they undergo proper medical care, socialization, and training. After full rehabilitation has taken place, they are now kept for adoption by a proper family.
The Adoption process does have a few requirements that must be met. This can cause a delay in the time it takes for your application to be approved. Once this is done, a meet and greet team will be sent out to meet with you to discuss the proper steps to be taken. Donations are heavily welcomed by the organization. You can show your support by being a foster or by being a volunteer, offering your services to the cause. All proceeds made from donations and adoptions are used by the program for the wellbeing of the German Shepherd dogs.
Final Thoughts
My personal Pick from the list of German Shepherd rescue organizations listed above is Brightstar German Shepherd Rescue, located in the heart of Rochester in New York and founded by Kim Okolowicz.
With over 20 years of experience with their program, Brightstar German Shepherd Rescue has successfully rescued hundreds to thousands of German Shepherd dogs located in the state. As stated earlier they are one of the biggest rescue organizations dedicated to the German Shepherd in the state, so they have a large community of members for a wide reach.
Another reason why I like their program is that they follow standard operations of properly rehabilitating each German Shepherd dog before placing them up for adoption. They also present different opportunities to be part of their program.
We still expect that you carry out full research on any German Shepherd rescue you intend to adopt from. Ask the right questions and if possible pay them a visit to get to know the dog for you.