If you are reading this article, chances are that you reside in the state of Virginia and are contemplating on adopting a German Shepherd Dog. Well, German Shepherds are incredible dogs to own in the country as they are highly respected and loved for their energetic nature, protective and loyal spirit, high intelligence which makes them easily trainable, and their overall impressive work ethics and versatility. They make great dogs for the family as well as great show dogs, service dogs, protection dogs, and a lot more.
The decision to adopt a German Shepherd is a noble one as the German Shepherd breed remains one of the most neglected, abandoned, and abused dog breeds in the United States. This is largely due to the fact that lots of German Shepherd owners are often unprepared for the great responsibility that comes with owning a German Shepherd dog in the country, as these large furry angels require a lot of time and attention from their owners to grow happy, strong, and healthy.
If you reside in the state of Virginia and you are searching for a German Shepherd rescue dedicated to rescuing, rehabilitating, and rehoming of German shepherd dogs in Virginia, then this is the article for you. We have provided a list of some great German Shepherd rescue organizations closest to you that you can check out. Remember that this article should be seen as a guide and nothing more. So do ensure you read till the end.
1. Shenandoah Shepherd Rescue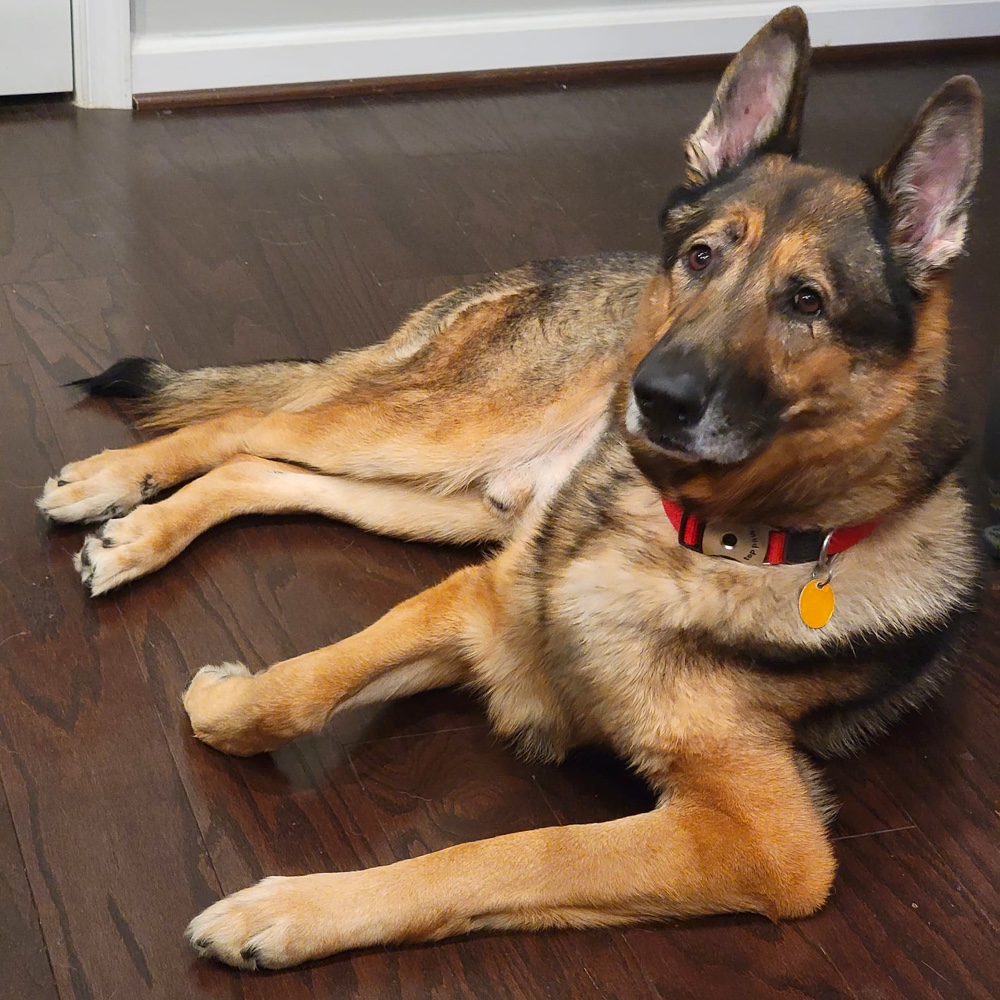 We kickstart our list with Shenandoah Shepherd Rescue. Although they operate mainly out of the Shenandoah Valley which is located in Virginia, they still manage to cover the entire country with their German Shepherd rescue. Their primary focus is in areas where German Shepherd dogs are greatly euthanized and neglected. They have very impressive metrics as they have rescued well over 2000 dogs since they were founded in 2017. Kaitlin Vazquez is the founder and president of the charity organization.
Their rescued dogs are placed in the foster homes of their volunteers as they are primarily sustained by volunteers. These rescued dogs are made to undergo proper checks by a licensed vet to ensure they are free from any health issues they might have sustained prior to their rescue. All dogs are updated with their vaccination and deworming, they also have certain preventives for heartworms taken and each dog is given the proper opportunity for socialization before being placed for adoption.
Adoption fees can range from $250 to $325 depending on the exact age of the German Shepherd dog to be adopted. There is a very extensive process that goes out for the adoption of each German Shepherd dog as certain requirements will need to be met. Asides from German Shepherds, Shenandoah Shepherds also have occasional dogs of other breeds up for adoption, but the German Shepherd is their primary focus. You can show your support for their program through donations, volunteering, fostering, and adoptions.
2. Southeast German Shepherd Rescue
The 2nd rescue organization to be added to our list is Southeast German Shepherd Rescue. They were founded in the year 2010 and have since been devoted to rescuing German Shepherds and their mixes. They cover two main states in the country, Virginia and North Carolina. They are a non-profit organization that is made up entirely of volunteers that love the German Shepherd breed. Their main target areas are dogs from kill shelters across the state and they also rescue surrendered German Shepherds.
Southeast German Shepherd Rescue relies mainly on foster homes from their fosters where the dogs are kept and properly rehabilitated. Through their Phoenix program, they are able to properly rehabilitate German Shepherd dogs that have gone through different grades of physical and mental abuse. The program covers everything from mental or psychological treatments to physical treatments requiring surgery and other health conditions. The dogs are further introduced to various socialization protocols to help them gain confidence in people before being placed for adoption.
There are several ways you can show that you like their program and are interested in supporting their program. There's the option of adopting any of the dogs that are listed on their website. You can also donate to their cause, this could help provide more medical and general care to the rescued German Shepherd dogs.
3. Virginia German Shepherd Rescue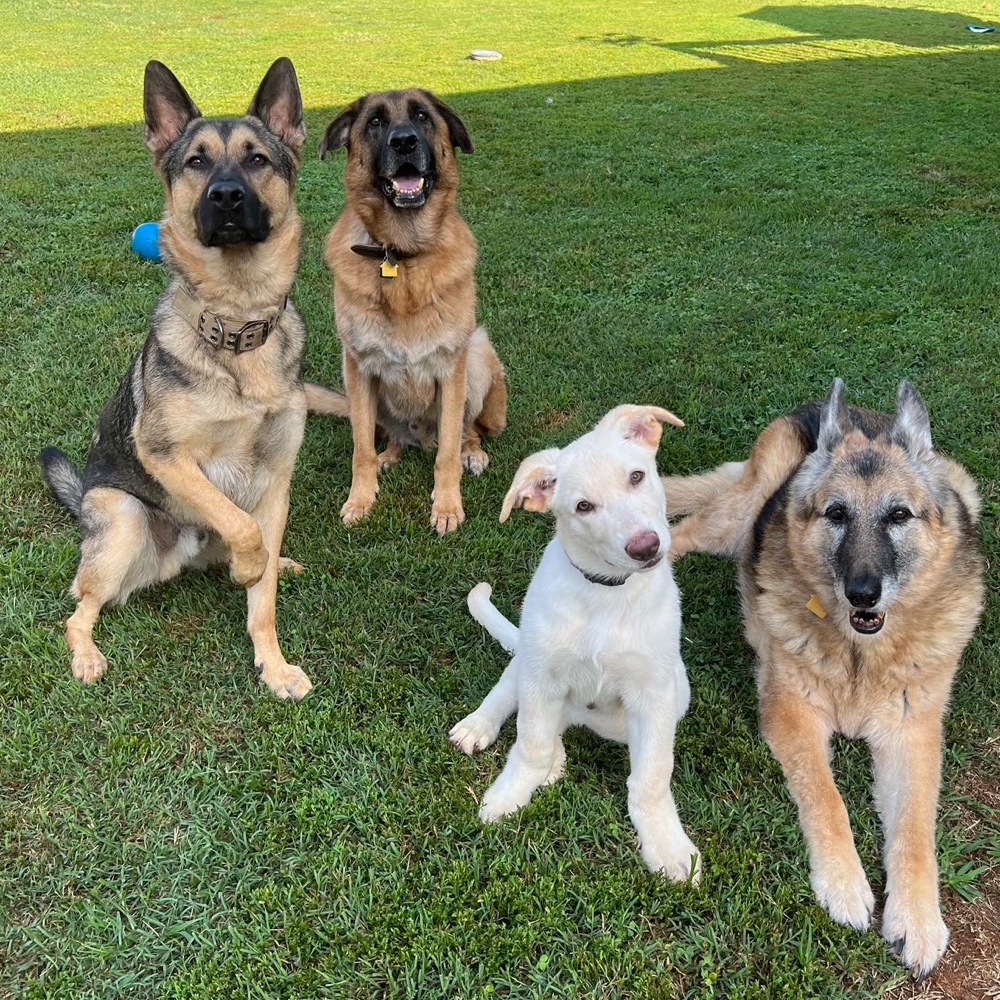 Coming down to Centreville which is located in Virginia, we have Virginia German Shepherd Rescue, Inc. They are a non-profit German Shepherd charity organization that is devoted to rescuing German Shepherd dogs found in both Virginia and Washington DC. The rescue organization began in the year 2001 as it was founded by Herbert Tate, and since then they are responsible for rescuing over 3000 German Shepherd dogs. Their program is not only dedicated to the German Shepherd breed alone but also their mixes and other dog breeds.
Their program not only rescues dogs from kill shelters or surrendered dogs from shelters, they are also focused on rehabilitating these German Shepherd dogs. Every German Shepherd dog that they take in is spayed or neutered. They are microchipped and given their updated vaccinations and dewormings. While in the foster home where they are placed, they are evaluated by a vet for any physical or behavioral medical need they may have. The dogs are properly catered to before being placed for adoption.
There is a strong screening process for each adopter interested in their German Shepherd dog. This is to ensure that only the right family is given access to their dogs. You can also play a non-committed role to their program by providing foster services to their program. They are always in search of a good foster home so this is quite important. Donations will also go a long way toward helping them.
Final Thoughts
There you have it! 3 German Shepherd rescues that have been focused on the rescue, rehabilitation, and rehoming of German Shepherd dogs in Virginia. My personal pick from the list above will be Virginia German Shepherd Rescue Inc, located in Centreville, Virginia, and founded in 2001 by Herbert Tate.
My reasons for picking them are simple, they have very impressive metrics of records with over 3000 dogs rescued through their program. These are over 3000 dogs that were abused, neglected, and abandoned. Asides from that, they also offer proper rehabilitation for each dog that they rescue.
Looking at their program, another impressive attribute is the level of screening done when it comes to their adoption process. It shows that they are quite careful with the family that adopts their German Shepherds. And lastly, I love the fact that they create both committed and uncommitted ways to support their rescue efforts. All in all, they have done a great job.
Still, this should never be enough when looking for a German Shepherd rescue to adopt from. Always do your detailed research on each rescue. Ask the right questions and if possible have a deep look into their program as regards rehabilitation.
That is all we have for you in this article, you can check the website for more engaging articles like this.