Owning a German Shepherd in a state like Wisconsin is a great idea, especially considering the perks that come with owning the special dog breed. German Shepherds are loved all around for their happy and energetic nature, they are blessed with high intelligence and they are quite versatile being used in different aspects such as work dogs, show dogs, family companion dogs, therapy dogs, protection dogs, and a lot more. They are truly canine royalty.
Wherever you are in the state of Wisconsin, adopting a German Shepherd will always be a better option than purchasing one from a breeder. Why? Well, for one there is the price factor, German Shepherds gotten from rescue organizations and reputable shelters are always less expensive to own than those gotten from breeders. In addition to that, by adopting a German Shepherd from a shelter or rescue, you are giving that special dog a second chance at a happy life.
In this article, we help make your search for a good German Shepherd dog easier. We do this by providing a list of some very good German Shepherd rescues in the state of Wisconsin. These are well-meaning rescue organizations dedicated to providing a better life for abandoned and neglected German Shepherd dogs. We have included their contact details to further make it easy to reach these organizations and get the right dog for you.
1. MIT Liebe German Shepherd Dog Rescue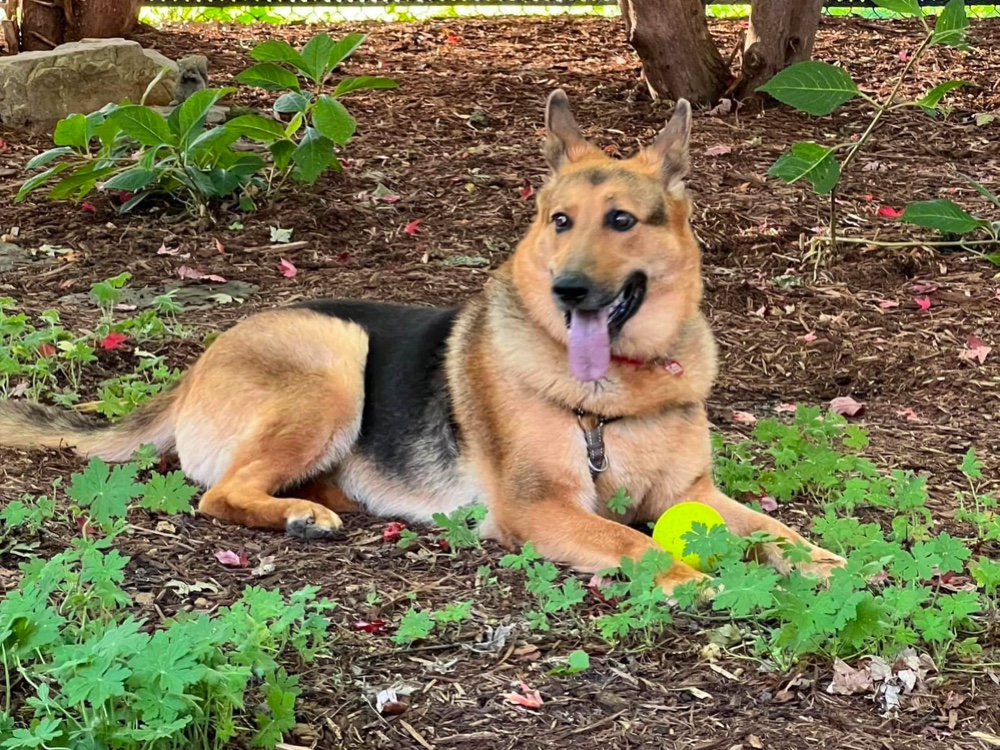 MIT Liebe German Shepherd Dog Rescue is arguably one of the oldest dog rescue organizations in the state. It was founded in the year 1998 by Anita Delzer in Wisconsin particularly, Suamico. And since then they have been working really hard to save hundreds to thousands of German Shepherds across the state. The non-profit rescue organization is devoted to educating, saving or rescuing, rehabilitating and even rehoming unwanted and abused German Shepherd dogs that are in need.
The organization is all about strengthening the relationship between German Shepherds and their owners, providing as many second chances as they can provide to both parties to live happy life together. They do all these by providing comfortable houses and living spaces for the rescued German Shepherd dogs, giving them the proper medical care (both physical and psychological care), training and socializing them as well as providing new permanent homes and families to go to. Every dog is special to them.
Their motto, "We will save one until there is none" is only possible with the volunteers as they rely solely on donations and volunteers to keep the organization running. The need for foster homes is quite crucial, so they urge you to open your homes to these homeless dogs by being in their foster program. You can also adopt any of their available German Shepherd dogs that are listed on their website. Every donation and adoption fee is used for the well-being of these rescued German Shepherd dogs.
2. Rettungs Haus Shepherds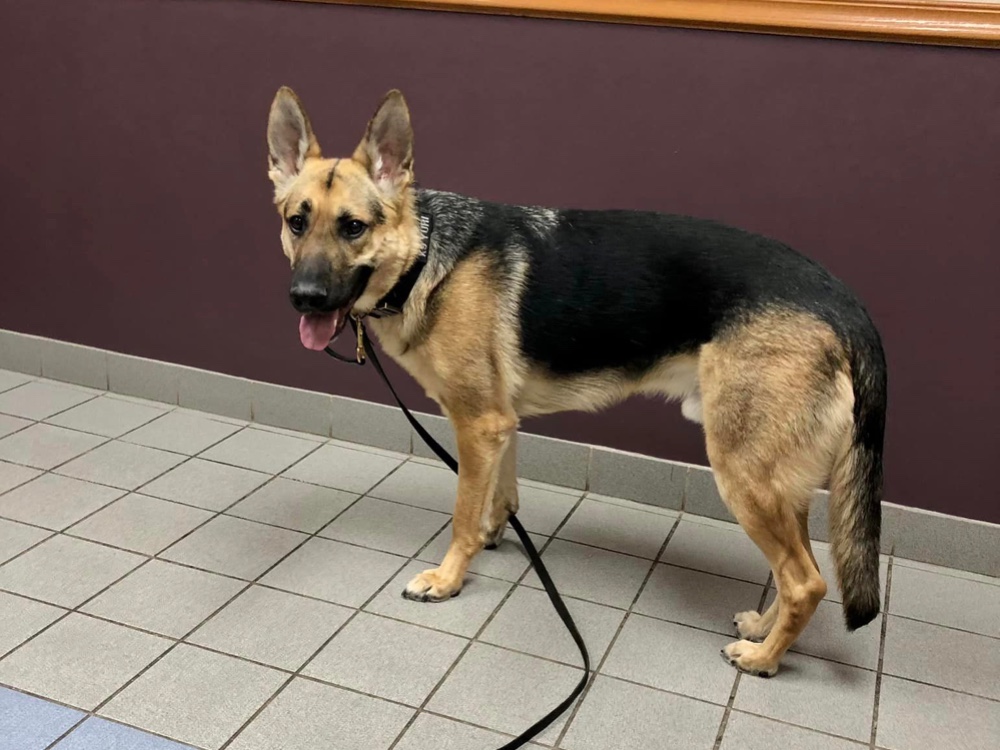 The 2nd German Shepherd breed-specific rescue organization to be added to our list is Rettungs Haus Shepherds. This is another non-profit rescue organization that is located in Kenosha, Wisconsin. They do their best to rescue German Shepherd dogs, rehabilitate them and find possible placement or homes for these German Shepherd dogs. The founder, Antoinette Rodriguez-Korbas is a lover of the German Shepherd breed, he is all about building confidence in the breed.
Rettungs-haus Shepherds are quite impressive with their rehabilitation program, as all rescued dogs are given the chance at a wonderful start in life. A lot of their dogs have been trained to become Search and rescue k9, therapy dogs, School resource k9, and detection K9. This is all due to their training and rehabilitation program that works with devoted professionals to help in making these dogs happy and confident. They also provide medical services for the rescued dogs and place each of them in foster homes after they would have been temperament tested.
They also do their best to educate the general public on proper care for the German Shepherd breed to help keep a lot of these dogs away from shelters or puppy mills. They have a special program titled Operation K9 Truth For Youth which is aimed at youths within their organization and community to help get them more involved. You can adopt any of the dogs available on their website as their fees are quite affordable, but there are a few requirements that must be met before an adoption is approved.
3. ARFs German Shepherd Rescue Inc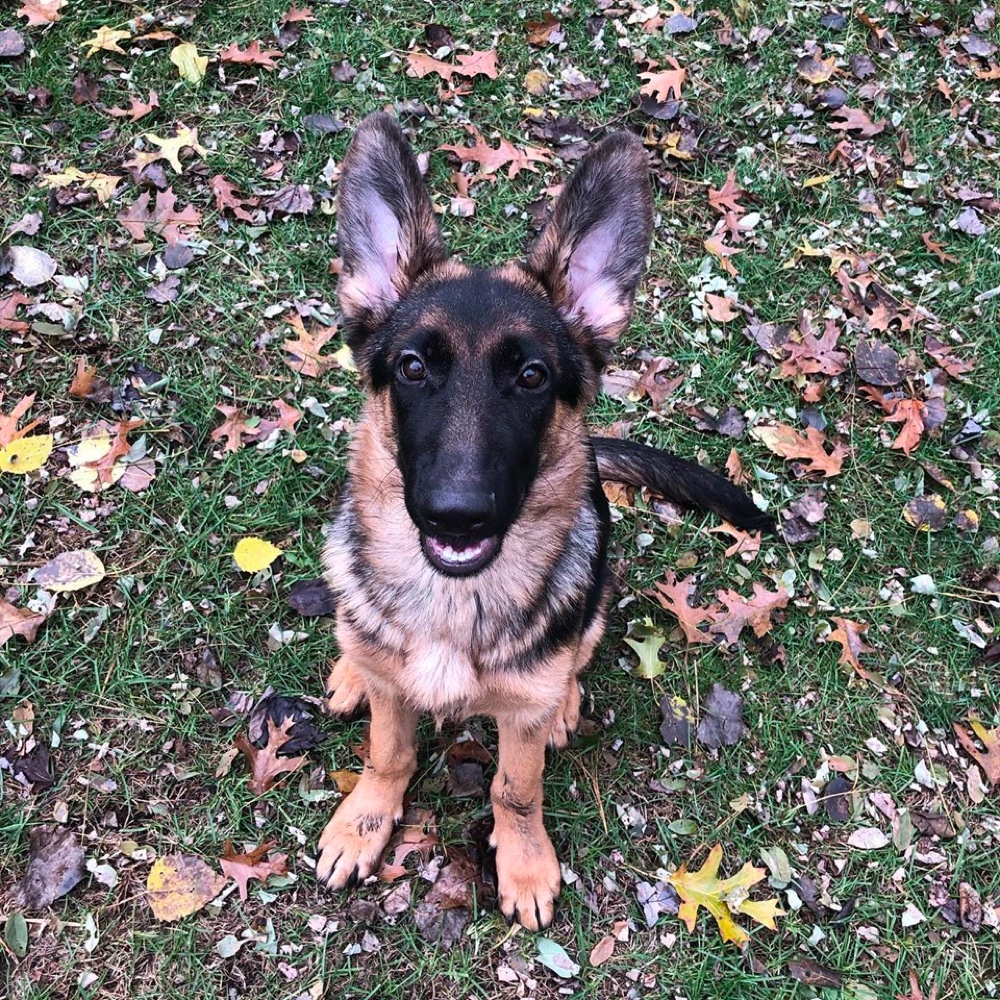 Coming down to Lodi, Wisconsin resides as the 3rd rescue organization to be reviewed on our list. ARFs German Shepherd Rescue Inc is a rescue organization operating as a nonprofit that is tasked with rescuing German Shepherd dogs found in high-kill shelters in the state of Wisconsin, providing proper rehabilitation for them, and then rehoming them to families within the state and the entire country. The organization was founded in the year 1999 by Terri Tinsley and has since gone on to rescue lots of German Shepherd dogs.
They used to accept surrendered dogs from owners in the state, but due to the fact that their foster homes are filled with rescued German Shepherd dogs, they do not accept surrenders anymore. All the rescued dogs are made to undergo proper evaluation by a licensed vet, they are neutered or spayed when necessary and are even provided with the proper medical treatment when needed. The dogs are also updated on their vaccinations and deworming and they are placed on preventives for heartworms as well as microchipped.
You can apply for the adoption of any of their available German Shepherd dogs, but they do take a while to respond. This is because they love to vet all applicants so expect a reply in 7 to 14 days. They are in need of Volunteers offering services as well as fosters offering their homes for homeless dogs. You can apply through the website, and donations can also be done through the website. As a non-profit, every worker or member of their team is a volunteer with a deep love for the German Shepherd breed.
4. White Paws German Shepherd Rescue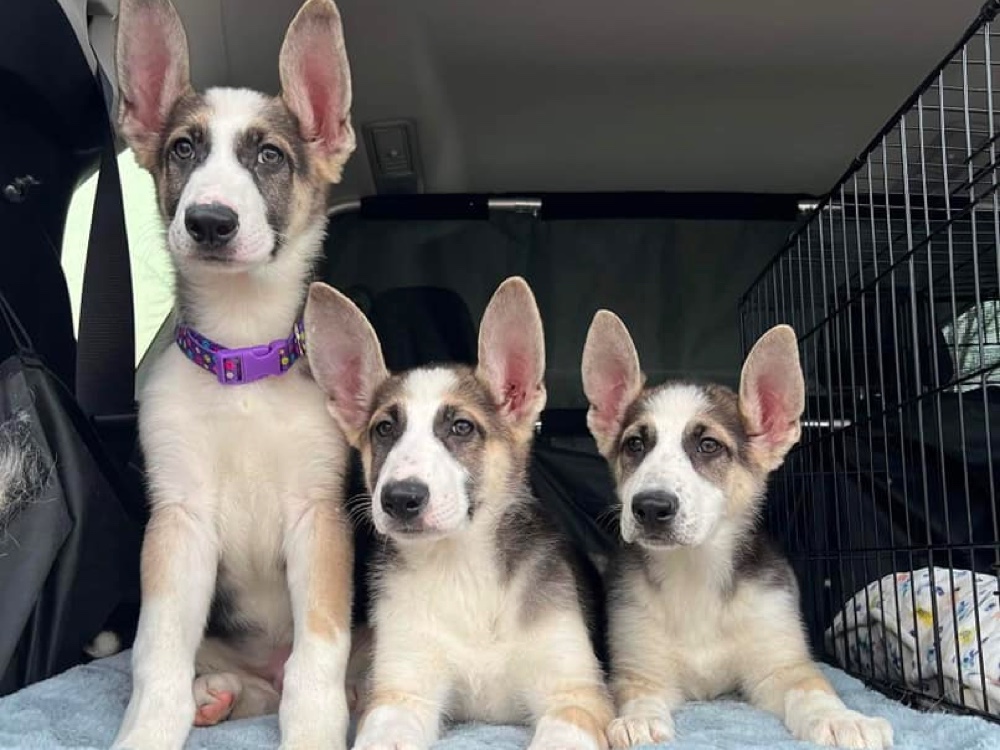 White Paws German Shepherd Rescue doesn't operate in Wisconsin alone as they operate all over the United States. However, their primary point of operation is in Green Bay Wisconsin which is why they are the 4th and final German Shepherd rescue organization to be reviewed on our list. Founded in 2004, White Paws German Shepherd Rescue has quite impressive metrics with over 4000 German Shepherd dogs rescued in the United States and still counting.
Like most rescue organizations, White Paws German Shepherd Rescue provides safe foster homes for all the rescued German Shepherds in their care. All dogs are placed in safe spaces where they are properly rehabilitated and evaluated. They undergo all the necessary checks for both physical and mental health as the organization accepts both sick and disabled German Shepherd dogs. Every dog is properly neutered or spayed, they are vaccinated, placed on preventives for heartworms, and a lot more.
There is an online application form that should be filled out on their website if you are interested in adopting any of their available German Shepherd dogs. The volunteer team will contact you to properly evaluate your ability to take care of their dogs if approved. You can also donate either your homes, services, or funds to their program. As a non-profit organization, all proceeds from donations and adoptions are used in providing proper care to the dogs.
Final Thoughts
There you have it! These 4 German Shepherd rescue organizations are some of the best you can find in the state of Wisconsin. However, my personal pick from the list above is Rettungs-Haus Shepherds located in Kenosha, Wisconsin, and founded by Antoinette Rodriguez-Korbas.
So far they have done a great job in keeping good quality German Shepherd dogs from shelters and puppy mills across the state of Wisconsin and that is quite impressive. Also, not all rescue organizations do their bit to provide a sound education to their immediate community on the German Shepherd, but Reuttangs-Haus Shepherds do and that is impressive.
What is most impressive is the success rate of their rehabilitation program as a lot of their dogs finish to become great therapy dogs, search and rescue dogs, detection dogs, and a lot more. This shows that each German Shepherd dog is given the opportunity to lead a great life again,
Still don't just take our word for it. We encourage you to contact your chosen rescue from our list and carry out your proper research before choosing to work with them. Ask the right questions and make sure you pick the right dog for you. One you would love and show all the care and attention you can too. The website is filled with more articles like this, do check it out.