The choice to adopt a German Shepherd rather than purchase one as a puppy from a breeder is a noble choice. The highly sought-after German Shepherd is in fact one of the most euthanized, abandoned, and neglected dog breeds in the United States. So, choosing to adopt a German Shepherd dog from a rescue provides a better chance at life for these dogs which is quite Nobel. Also, adopting a German Shepherd dog is relatively less expensive than purchasing one from a breeder.
If you reside in the state of New Jersey, and you are searching for a reputable and well-meaning German Shepherd rescue organization or charity to adopt your next furry companion, then you have come to the right page, as we do our bit to make your search a lot easier. This article provides a list of some very good canine rescue organizations in New Jersey that guarantees healthy German Shepherd dogs up for adoption.
These dogs were rescued or saved from kill shelters and puppy mills scattered across the state. They each undergo thorough rehabilitation and are placed in foster homes ready for adoption. We have also done our best by compiling and displaying their contact information to help make your search a lot easier. So do read on till the end.
1. Sedona Shepherd Sanctuary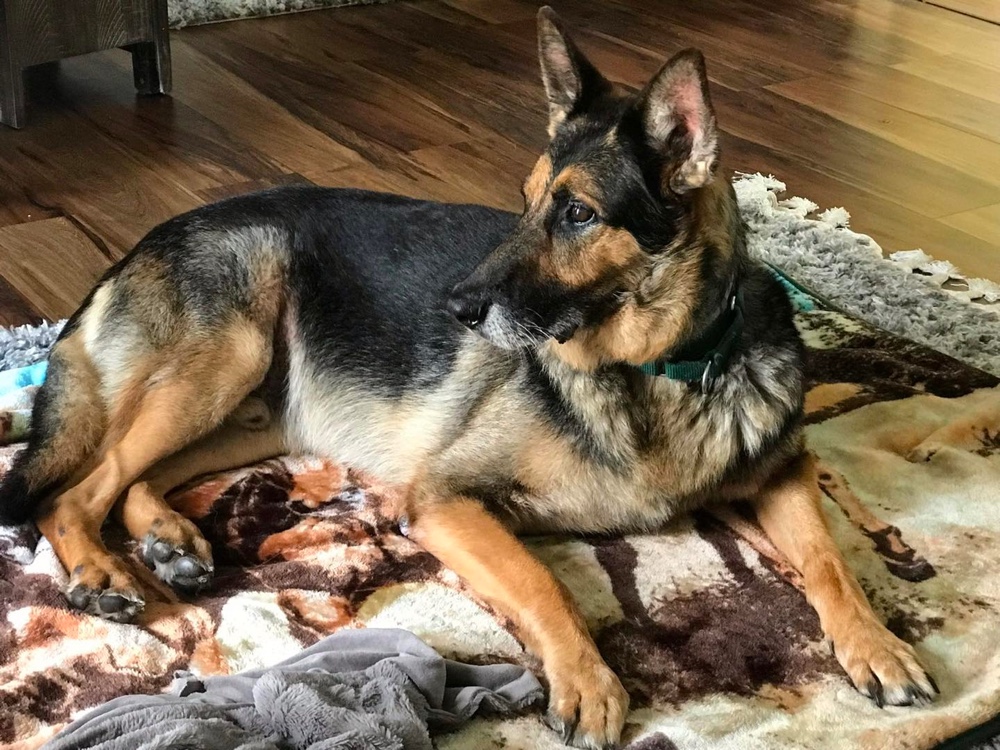 Sedona Shepherd Sanctuary is the first canine rescue organization to be reviewed on our list. They were founded in the year 2014 by Jim Dascoli with two main goals in mind, to help or rescue German Shepherds or German Shepherd mixes that have been abandoned or euthanized and found in kill shelters within the state of New Jersey and to provide long-lasting family homes for these rescued dogs to live in happily. The organization functions as a non-profit organization and it is located in Millburn, New Jersey.
The Sedona Shepherd Sanctuary does not have a facility of its own, instead, they work with two boarding facilities and foster homes in which the dogs are kept and nurtured. Each dog goes through the process of rehabilitation either through physical and mental or behavioral evaluation done by a licensed vet. They work with many rescue organizations that are scattered across the states of New Jersey and even Pennsylvania to help keep these endangered dogs safe and secure.
As a non-profit organization, Sedona Shepherd Sanctuary functions with the help of volunteers and partners. They are always in need of new foster homes, so if you do plan to support the cause, that is a viable option. You can also try adapting any of their German Shepherds that are listed on their website. In addition to that, they have a referral program that is ongoing in which owners can surrender their dogs so they can get a better home to grow in and be happy in. They also work with licensed professionals through a phoenix program to provide adequate medical care to all rescued dogs in need of it.
2. German Shepherd Rescue of New Jersey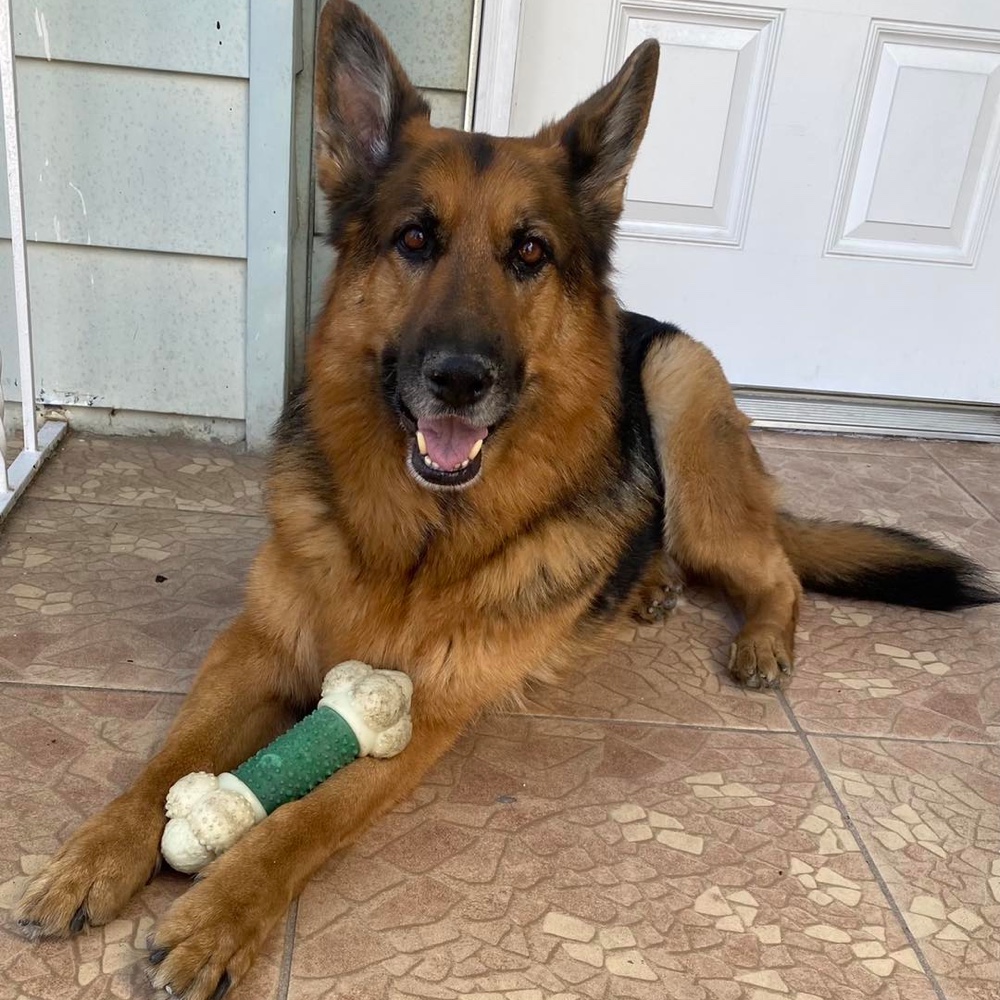 Pennington, New Jersey is home to the next German Shepherd rescue to be reviewed on our list. German Shepherd Rescue of New Jersey is a top non-profit canine rescue organization that is devoted to the German Shepherd breed. They do their best to save or rescue German Shepherd dogs, as well as rehabilitate and rehome these dogs. They are completely kennel based as they do not have any standing facilities. All dogs that are rescued are kept in foster homes of their various volunteers. The non-profit was founded in the year 2015.
They are quite thorough with the dogs that are accepted into their program. They do an extensive temperament test on each dog for any signs of aggression to help keep their adopters and volunteers safe. Once placed in a foster home, the dogs are given proper medical care by a licensed vet and are updated on their vaccinations and even microchipped. They are also placed on various preventives for heartworms and fleas. The dogs are rescued from shelters or surrendered by owners through their Owner Rehoming Assistance program.
German Shepherd Rescue of New Jersey is always looking for new foster homes for their German Shepherds to be placed in. So if you do want to donate to the cause, you can do so through the website. You can also adopt any of their available German Shepherds, but there is a strict process of evaluation that must be done for adopters and fosters. Every proceeds made from the adoption and donation is used to treat and basically take care of each German Shepherd dog they rescue.
3. Garden State German Shepherd Rescue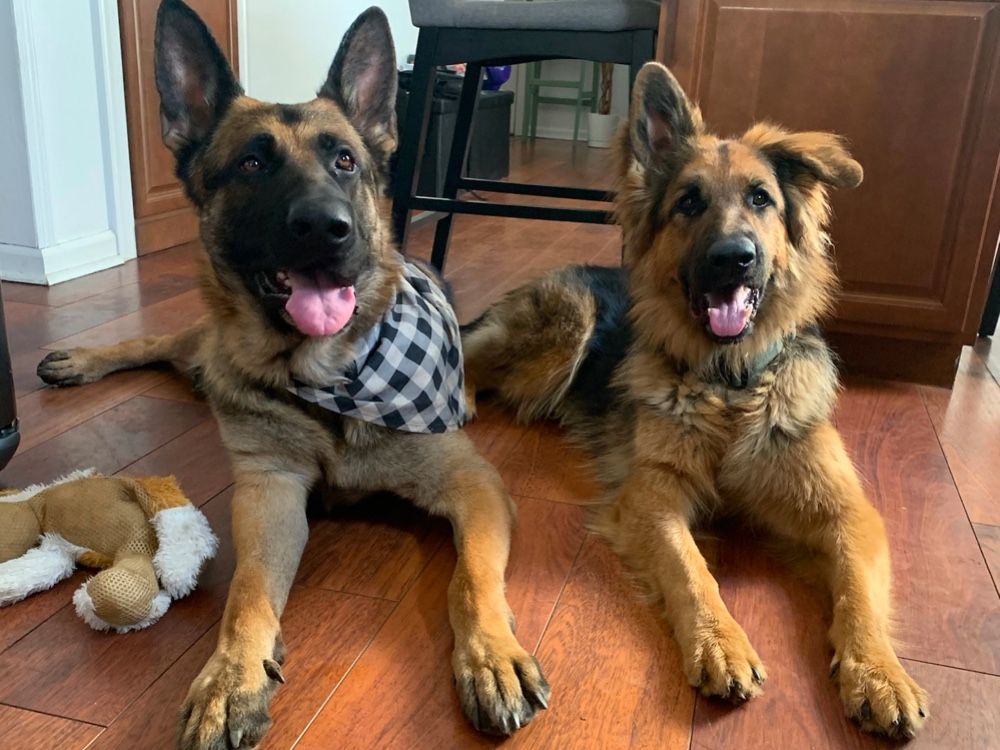 The next German Shepherd rescue to be added to our list is Garden State German Shepherd Rescue located in Edison, New Jersey. They are a foster-based German Shepherd rescue organization that only relies on the collective effort of volunteers. They are tasked with saving and rehoming German Shepherd dogs that are rescued from pounds and shelters scattered across New Jersey. The rescue organization was founded by Laura Thomson in the year 2003, so that makes over 15 years of experience.
Each German Shepherd dog that they rescue passes through the stage of rehabilitation as they are provided with all the necessary medical care ranging from updated vaccinations to intensive surgical care. Also, German Shepherds in need of psychological care, are properly evaluated by licensed professionals. Proper rehabilitation is a must for each rescued German Shepherd before they are put up for adoption or rehoming.
There are certain ways in which you can show your support for their cause. Their price for adopting any of their German Shepherd dogs is relatively affordable plus every proceeds they make is used for the wellbeing of each German Shepherd dog that they rescue. You can also make donations or offer your homes as foster homes for the rescued dogs to be placed in. Either way, there is a thorough evaluation done on all applications to adopt or foster any of their rescued German Shepherd dogs.
4. Northern New Jersey German Shepherd Club
Although the Northern New Jersey German Shepherd Club is not a non-profit organization or charity, they do have a list of German Shepherd dogs available for adoption within the state of New Jersey. They operate interstate, which means you can adopt any of their available German Shepherd dogs from any state in the United States.
The club functions as a rescue program as they do their best to rescue German Shepherds from shelters and puppy mills in the Northwestern part of New Jersey. They go after German Shepherds that have been subjected to neglect and euthanization, offering them a safe space to grow and be rehabilitated and eventually offering them up for adoption by a thoroughly screened family. They also offer training for each German Shepherd they rescue as well as socialization opportunities for each dog.
The adoption price for each dog ranges between $325 and $450 depending on the age of the German Shepherd you intend to adopt, puppies cost more than senior German Shepherd dogs. Their dogs are spayed or neutered before being placed for adoption to ensure they are only kept as companion dogs. They also offer heartworm testing for each rescued dog, properly vaccinating and deworming them too.
Final Thoughts
There you have it, these are 4 incredible German Shepherd-specific rescues that offer top-notch German Shepherd dogs for adoption in New Jersey. My personal pick from the list above is Sedona Shepherd Sanctuary which is located in Millburn, New Jersey, and founded by Jim Dascolli.
This experienced rescue organization has successfully rescued, rehabilitated, and rehomed over 1000 German Shepherd dogs to many families within the state and the entire country as a whole. All rescued dogs are provided with a proper space to grow and live. They have the option of two boarding facilities and numerous foster homes under their care.
One cool thing about their rescue program is the level of medical care they offer their rescued German Shepherd dogs. They each have access to both physical and psychological or behavioral evaluation and treatment. This is mostly done through their Phoenix program which is quite impressive,
Still, we heavily recommend that you carry out in-depth research into each organization or club listed above. Be sure to fill out the applications properly and provide the much-needed care and attention to each dog you adopt as they deserve the best.