Hey there! so you have decided to add a lovely German Shepherd puppy to your family. Congratulations, the large dog breed is arguably one of the most highly sought-after dog breeds in the country so who can blame you? German Shepherds are known for their incredible work ethic and easy trainability which is often due to their high intelligence and their playful, loyal, and protective nature. They are also quite versatile dogs as they are used as work dogs, show dogs, family dogs, and service dogs.
In Montana, there are a couple of German Shepherds breeders known to reside there, but with the increased popularity of the breed, bad puppy breeders and puppy mills are also present in the state. This is why you have to be extra careful when searching for the right German Shepherd breeder for you. You need a reputable breeder that prioritizes puppy health, socialization, and training over everything else.
This article is devoted to helping you find that perfect German Shepherd puppy for you. We do this by providing you with a list of some of the best German Shepherd breeders that reside in Montana, USA. These are reputable breeders with a deep love for the breed. We also provide the contact information for these breeders to make your search a lot easier. So do ensure you read till the very end.
1. Beartooth Kennels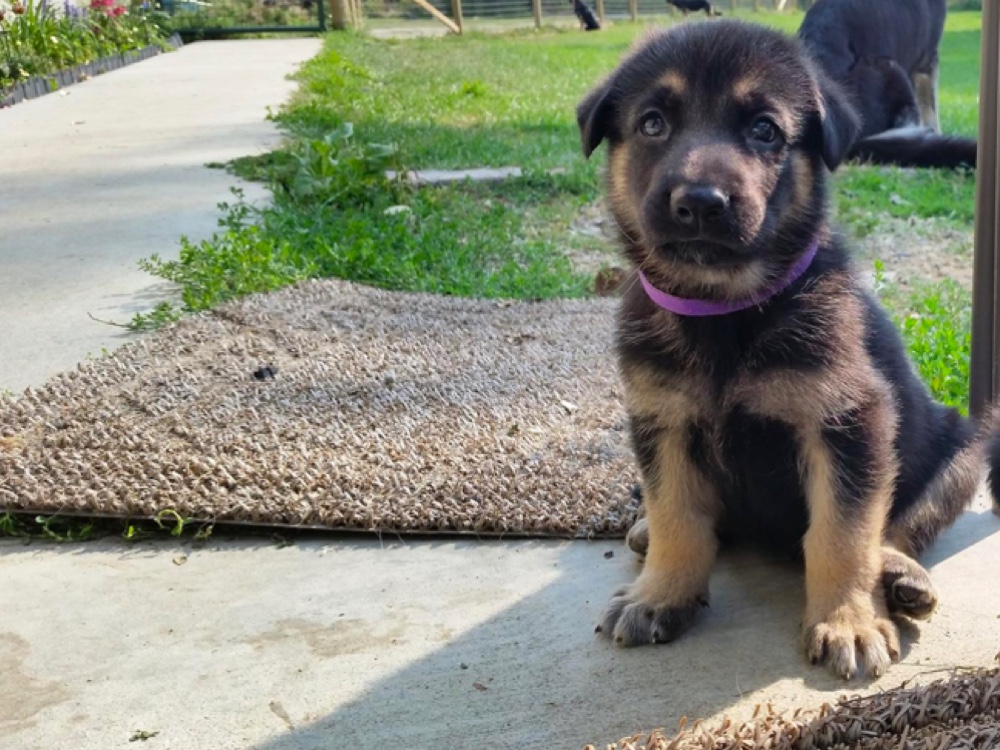 We start our list of the most reputable German Shepherd breeders in Montana with Beartooth Kennels. This is an experienced German Shepherd breeder that is located in the beautiful Absarokee, in Montana, United States. They are reputable breeders that prioritize quality over quantity and as such have a limited number of litters that they produce each year. Their puppies are bred for the everyday family as all their dogs are happy, fun-loving, and well-rounded dogs with a lot of love to give to the families they are sent to.
Beartooth Kennels is quite experienced as their breeding program is over 30 years old. Their chosen sires and dams are well-decorated dogs that come from the lines of the finest US AKC and Canada champions in the world. Their dogs all come with impressive pedigrees which help to further elevate the breed. They have a lot of championed dogs in their lines and each dog is genetic health tested and even has their hips, elbows, and eyes checked and certified by the Orthopedic Foundation for Animals.
Every German Shepherd dog that they produce is raised on a large property in Absarokee, Montana. There they are watched and cared for by a well-devoted team. They are properly socialized using different socialization protocols and by introducing a wide range of stimulating experiences. Your German Shepherd dogs should come with a written health guarantee. They should be vaccinated and dewormed as well.
2. Alfa German Shepherds
Alfa German Shepherds have very large claims when it comes to the quality of German Shepherds that they produce, and who can blame them? They produce high-quality German Shepherd dogs from very deep and impressive lines in the state of Montana particularly in the town of Kalispell. Anna Dmitryev is the breeder behind the program and she is quite experienced with the German Shepherd breed having nothing but love for German Shepherd dogs in general.
Their program is founded on the quality of the sires and dams that are used. They import German Shepherds from top European and West German bloodlines. Each of these dogs is blessed with a sound physical structure and high intelligence which is quite impressive overall. They are further genetic health tested to be sure they are free from any genetic health defects which are known to affect the German Shepherd breed. They are also tested and proven to have good hips, elbows, and eyes.
All their German Shepherd puppies are bred and cared for in the family house which is in Kalispell, Montana by Anna Dmitryev. They are bred to be personal companion dogs and are raised with proper care and love. They socialize each puppy with many factors ranging from different stimulating sounds to different sights and textures. Every German Shepherd should come with their full vaccination and deworming records fully updated.
3. Omega Shepherds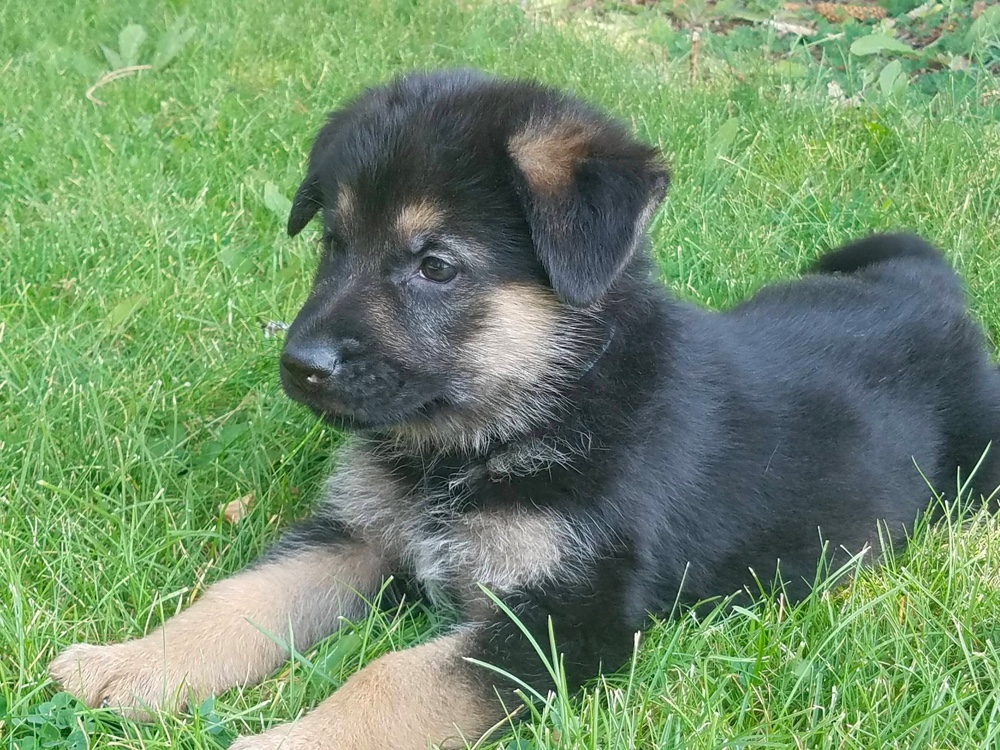 Coming down to Helena in Montana, we have the next German Shepherd breeder to be added to our list and that is Omega Shepherds. They specialize in producing German Shepherd dogs from top shows and work bloodlines in the country. A lot of their German Shepherd dogs have grown to become guard dogs, schutzhund dogs, eye-seeing dogs, family companion dogs, and a lot more. Asides from their regular breeding program they also offer stud services as well as professional dog training services to all dogs, not just the German Shepherd.
Julie and Leah Andersen are the two breeders responsible for Omega Shepherds. They are well-experienced breeders with over 40 years of history with the German Shepherd breed. They import the sires and dams used in their program from top lines across the world. All dogs come from impressive bloodlines and are blessed with the right pedigree. Every dog should have their genetic health tested and they should also be certified by licensed professionals of having good hips, and elbows.
Every German Shepherd dog is raised on their family farm alongside other animals including horses. This presents some opportunities for the German Shepherd puppies to explore and properly socialize by interacting with the environment. They are also introduced to human interaction and are given some basic training to help get their German Shepherd dog started. Each dog should also come with their health guarantees and they should be properly vaccinated and dewormed.
4. Sapphire Shepherds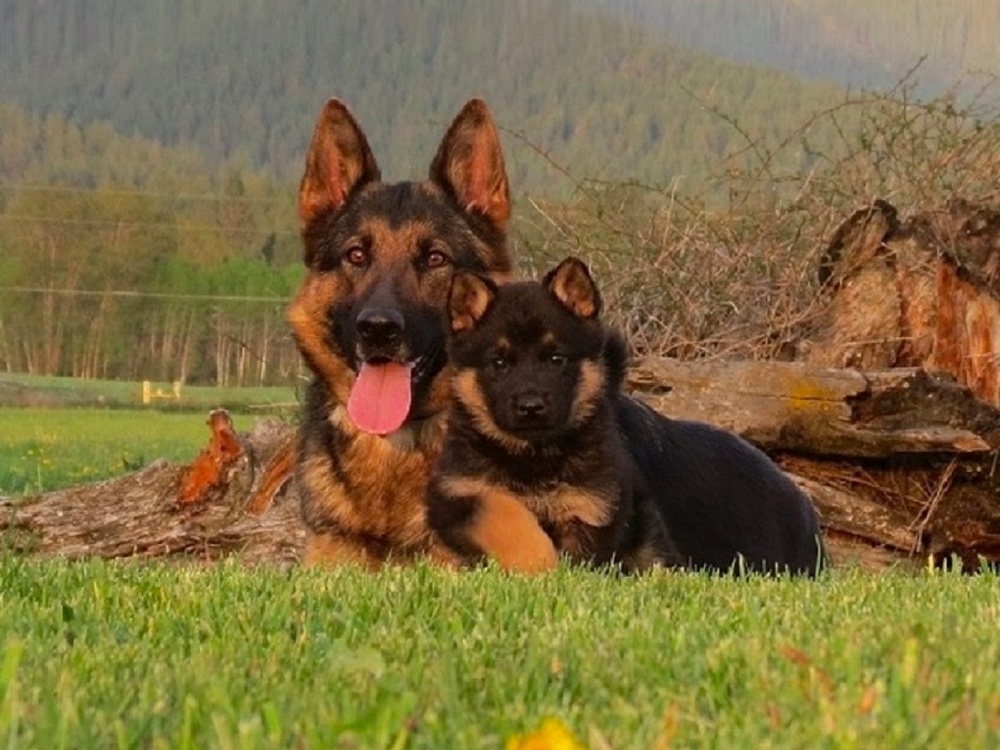 Sapphire Shepherds are the 4th and final breeder to be added to our list of the most reputable German Shepherd breeders in Montana. With over 25 years of experience, they have successfully provided well-proven German Shepherd dogs to families in Western Montana that make great companions and working dogs. They are arguably one of the most highly sought-after breeders in North America as they have worked with different state police dog training programs namely the Royal Canadian Mounted Police Dog Breeding Program (RCMP) and the New Zealand Police Dog Breeding Centre.
Their distinguished breeding program has earned them the Breeder of Merit badge by the American Kennel Club and the owner, Ramona Morgan, is a well-experienced and decorated breeder that spends a lot of her time with her German Shepherd dogs. The dogs in their program are genetically health tested and orthopedically health tested with certifications to prove that they are indeed healthy. Their dogs, Czar and Donner are two championed dogs from very impressive lines and with equally impressive pedigrees.
Every German Shepherd dog is raised in the home of Ramona Morgan in Western Montana. There they get to experience nature at its best as they are raised in the beautiful foothills of sapphire mountain, hence the name Sapphire Shepherds. The German Shepherds are raised in good conditions. They are well-socialized and trained to make great work dogs as well as great family dogs. All dogs should come with a written health guarantee and should be vaccinated and dewormed.
Final Thoughts
Montana isn't blessed with many breeders for the German Shepherd dog breed. However, the 4 German Shepherd breeders listed above are reputable breeders with impressive programs. My personal pick from the list above is Sapphire Shepherds owned by Ramona Morgan and located in Western Montana.
First off, Sapphire Shepherds have done a great job with the breeding line they have been able to establish. All their German Shepherd dogs are proven to be free from impressive bloodlines and are blessed with decent pedigrees to show for it. Still, the two dogs Czar and Donner seem to be well sought-after genetics to have attracted two state police training programs to work with Ramona and her team
Also, the experience Sapphire Shepherds offer is quite impressive, with over 25 years of breeding history to brag about, and lots of training skills in their arsenal, they show the standard of what a true breeder should be about.
But don't just take our word for it. In situations like this, we encourage you to do your personal research. Ask the right questions and demand the right certifications from any German Shepherd breeder that you intend to work with or patronize.
There you have it! That is all we have for you in this article, you can check the website for more engaging articles like this.