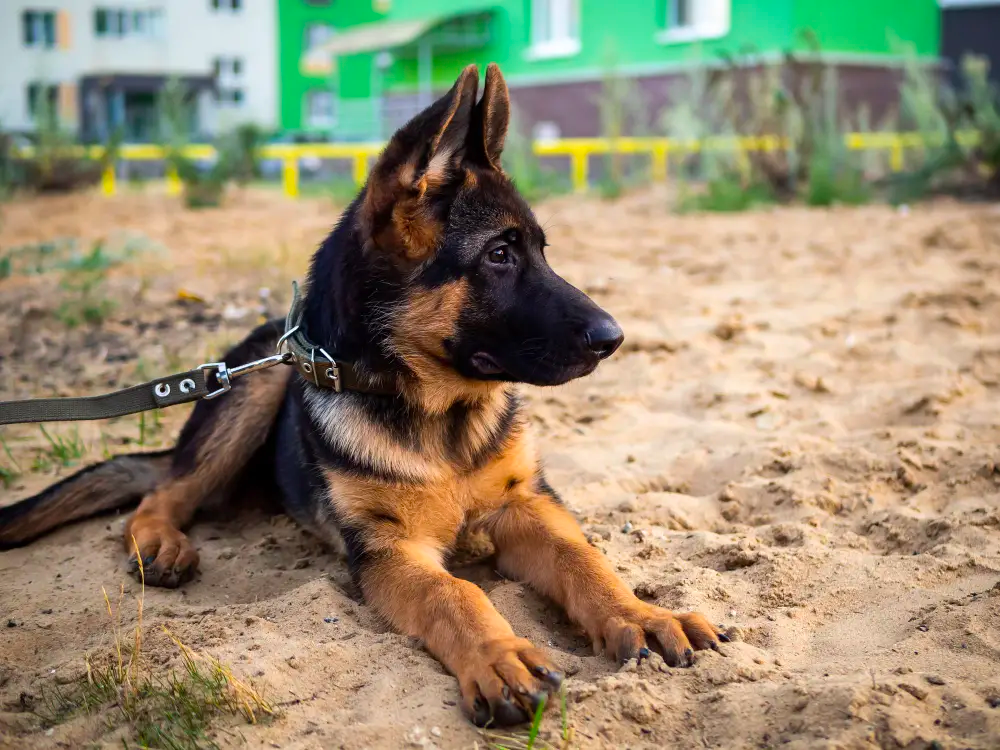 From the very moment when a puppy is brought home, the owner and his family too should undergo a transformation which simply means a desirable addition of a sense of responsibility, sensibility, patience, tenacity, and maturity. These attributes play basic roles in the successful raising of a superb dog. A puppy to be socialized needs to be properly introduced to the external world and its versatility in a sensible manner and from the very first day at his owner's place. The puppy is expected to be most enthusiastic and accepting during 3 to 12 weeks of age and this is the best time to make him familiar with the human world along with its varied shades and sides. A well-socialized puppy is considered to be smart, friendly, less aggressive, adaptable, compassionate, intelligent, helpful, sensitive to human emotions and environment, and compatible with human society. These traits help him to remain admirable and desirable all his life and at the same time would help him survive in the human world without any fear or dilemma. Keep the following basic factors in mind to socialize your puppy:
From the very first day, you bring your puppy home, make sure he mingles with each and every member of the family, including adults, children, other smaller animals like a cat, or bigger canine companions. Of course, take care of his safety from other animals. As she grows up gradually, introduce him to a variety of sounds, sights, experiences, people, smells, and objects. Let him go for a trip around the house and allow him to discover things by themselves. A small puppy is known for its cute curiosity and courage to accept new things and environments, so take full advantage of this period of his life.
Introduce him to your friends, guests, visitors, and neighbors, and let them put your puppy. Train your puppy to stay obedient and act on your command and do not forget to treat him for his friendly behavior towards your guests and friends. Never ever encourage the habit of growling at strangers, other animals, or new objects, as this will become a habit as your puppy will grow up and will lead to dominance and aggression in him later. Introduce him to various sounds inside the household like the sounds of children crying, crackling, kitchen-wares, sudden props, TVs and radios, sounds made out of the movement of furniture, pumps, and many more.
Take him out to walk and play and allow him to get acquainted with the sounds of vehicles, horns, vendors, loud thuds, rainfall, loud announcements, etc. At the same time, let him get familiar with crowds, people, places, and other spontaneous environments by taking him out to parks, shopping centers, markets, schools, playgrounds, etc where he would see and experience a variety of people from different ethnic backgrounds and a variety of activities, sounds, and sights. However, it is very important to keep your puppy away from contaminated sources and places and diseased animals, in the name of socialization. Make sure he is given all the vaccine shots on time.
It always helps to take your puppy out frequently for car rides and to allow him to see, feel and understand the external world from the window. This makes him acquainted and familiar with all and sundry factors of the human world with all its ambiguities and delights. Let him come across all the age groups including infants, children, teenagers, adults, and aged people, this will build the sense in your puppy about how to treat each age group sensibly. Encourage the puppy in his own attempts to experiment and explore various objects, places, and situations with curiosity.
Very importantly, make the process of socializing your dog consistent and spontaneous, without rushing the puppy to learn things and acts on immediate command, as this will ruin the fun in the process. Socializing a puppy makes him patient, gentle, intelligent, and compatible with other dogs, animals, humans, and strangers as well as sounds and sights. This enables the dog to be courageous, sensible, tolerant, and adaptable towards his environment and people and makes life much easier and enjoyable for the dog and his owner.