In many polls that list the top 5 or 10 most intelligent dogs in the world, the German Shepherd Dog (GSD) consistently scores in the top three positions as affirmed by the top canine psychologist Stanley Coren. Not only are they smart, but they have an almost legendary desire to please their owners. They are very loyal and will stick to your side. Other dog breeds may race away to explore, but the German Shepherd will always have one eye on their owner. Their bond with their owner is strong and they have a unique ability to adapt and learn, which places them at the top listings for being smart.
In this article, we will learn the following:
What behaviors and outstanding traits make the German Shepherd Dog so smart?
How the dogs were assessed and their responses to the tests.
The top ten highest-ranked dog breeds for intelligence.
Caring and requirements for owning a GSD.
Whether the German Shepherd would be a good fit for you and your family.
The Smart Traits German Shepherds Possess
The GSD is great at solving a problem or tracking down an object.
They are smart dogs who learn tricks and commands quickly.
They can differentiate between similar choices that are close in design or size yet are slightly different from each other.
This smart dog recognizes a new friend after only one or two visits.
They can be trained to ignore any outside stimulus.
They use their paws to fetch things from under the sofa or beneath furniture and can open doors, or even use their paws to retrieve a toy off a shelf.
They understand the moods of their owner and can communicate their own needs to them.
They have the ability to understand words and act accordingly.
They are very athletic and willing to work hard.
The German Shepherd likes praise and recognition and they will work hard just to get these two things.
Naturally, the German Shepherd varies in the amount of intelligence from dog to dog, but in general, they are all quick at solving a problem and have superior tracking skills which are why they are a natural choice for police or army work.
They are strong, fearless dogs and can be trained to ignore outside stimuli and to focus on their owner/trainer to the exclusion of all other things.
Because they are great at understanding words and facial expressions, they are easier to train than many other breeds of dogs.
Although they learn easily, the owner/trainer must understand their dog and be the dominant one in the team. The GS is a strong dog in all areas, so you must be firm but fair in your handling of these highly intelligent dogs.
How Were the German Shepherds assessed for their smarts?
Using the Coren Intelligence Trial which set the standard for most lists for dog intelligence comparisons, the German Shepherd excelled in most areas.
Consistency with the breed was important. Most dog tests for intelligence compare similar things. In other words, only dog breeds recognized by the American Kennel Club participated in the trials, so no hybrid breeds were tested in the Coren Tests. In various other dog tests, hybrid dog breeds were included. But the German Shepherd always was rated near the top of the list.
One test was the number of repetitions the dog required to learn a new trick or command. German Shepherd was found to need fewer repeats to learn a new task.
Secondly, it tested to see the success rate that each dog breed would obey a known command on the first try. Again, the German Shepherd is rated highly in this area.
The tests challenged the dog with puzzles, which included searching for and finding where a treat was hidden (surely the most favorite test of all for any dog).
Tests measured a dog's cognitive ability and intelligence to solve problems. They found that the average dog can learn 1654 words, while those in the top 20 percent of dog intelligence could learn up to 250 words. The tests also determined that most dogs could count up to five.
An interesting point was noted during these tests. It was discovered that the higher-ranked dogs can be sneaky and will deliberately deceive other dogs and humans to get the rewards, so watch your German Shepherd for any sneaky tricks.
The conclusion of the testing between dog breeds was that the German Shepherd is highly intelligent, can remember commands, is a natural puzzle solver, and the dog understands their master better than the master probably understands themselves. Their intelligence is considered to be on par with a two-and-a-half-year-old child.
The Way the experts Rank a Dog Breed for Intelligence
To find out how the dogs compare via their breed, there are four main areas that the experts looked at. These dogs were ranked due to their canine attributes.
There are four types of dog intelligence according to the experts in animal behavior:
The first type of intelligence is 'instinctive' which focuses on what the dog was bred to do.
The second type of intelligence is 'adaptive' or to put it another way – it focuses on how well the dog learns from the environment around it to find a solution to a problem.
And the third type of intelligence considers their 'working and obedience' which to put it another way means how willing the dog is to work and please its people.
And finally, the tests reflect upon the communication between the dog and their human. Does the dog understand the signs, commands, and their owner's actions and do they show it via action e.g. barking, and body movements? This is known as emotional intelligence. A smart dog can sense when you are unhappy and they will try to console you by snuggling up close to you when you are feeling down.
Comparison of the German Shepherd compared to Other Breeds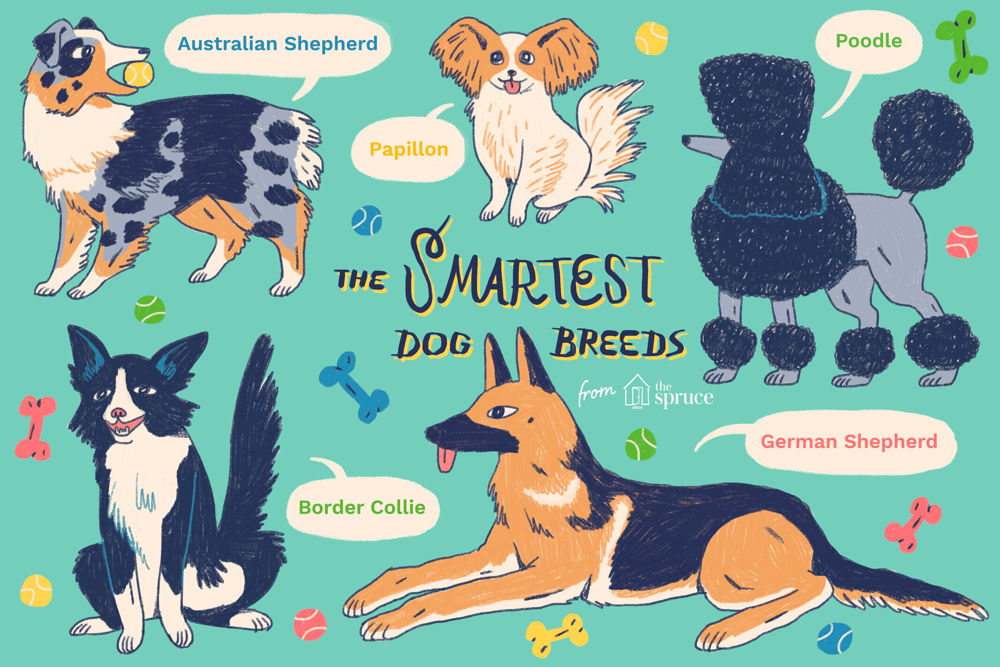 Using the four types of intelligence guidelines shown above, the following dogs were ranked as follows.
| | | |
| --- | --- | --- |
| Dog Breeds | Ranking | Comments |
| Border Collie |  1 | Bred to think independently. Great problem solvers. Highly intelligent and smart. |
| Poodles |  2 | Very intelligent dogs that love to be busy. |
| German Shepherds |  3 | Very smart, energetic, and loyal. Known for their athleticism and confidence. Great family dog. |
| Golden Retrievers |  4 | Loveable, high energy, with a good temperament. |
| Doberman |  5 | People-orientated dogs- this dog needs careful socialization and obedience training when young. |
| Shetland Sheepdogs | 6 | Herding dogs, hardy, very smart dogs |
| Labrador Retrievers | 7 | Loveable, smart, and a family dog. Great retrievers. |
| Papillion |  8 | Their small stature makes these dogs the ideal companion dogs. They are eager to please but can become anxious if left alone for too long. |
| Rottweilers |  9 | A very smart and perceptive dog they are very smart and will defend their master and family. |
| Australian Cattle Dog | 10 | They were born to herd. Very active and need space to run. They can be a challenge for a city owner. |
Smart Training Tips for a Smart Dog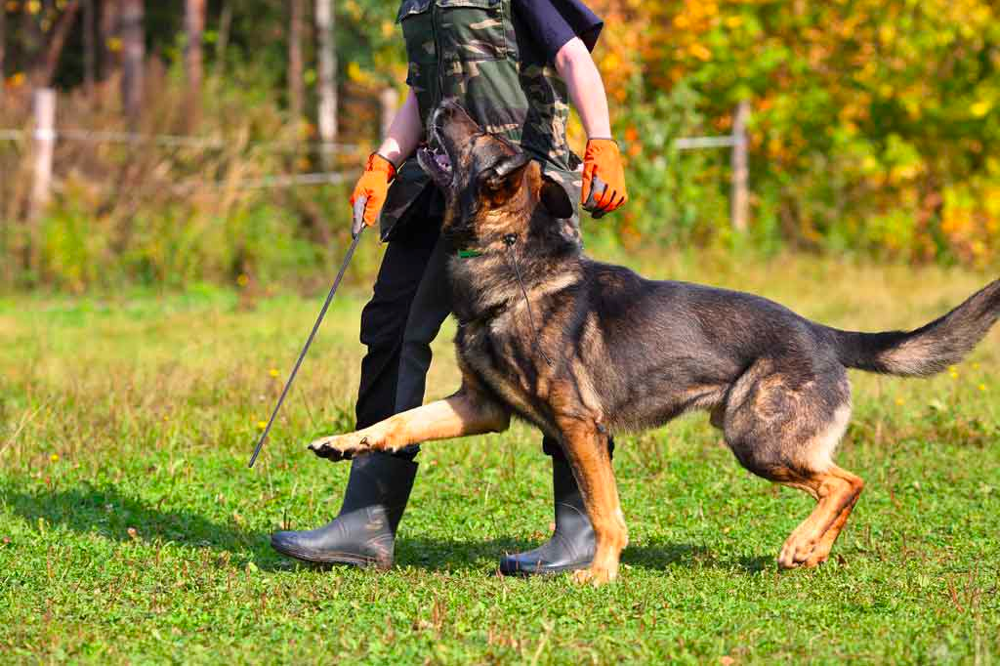 When training or just playing with a dog who is highly intelligent and motivated, trying to introduce them to games that challenge their mental and physical ability is the key. Puzzles and problem-solving toys (especially treat stuffed puzzle toys) will entertain them for ages.
If they are going to be home alone for a while, try giving them a large ice block with frozen treats inside – it will keep them occupied and cool them on a hot day. This task is better in an outdoor area to avoid water seeping onto the floor and carpets.
Games at home such as an impromptu obstacle course will have them showcasing their smart and coordinated skills. Fetch the ball or tossing a frisbee around is always fun and trains them to retrieve an object and return it to you, or teaching your dog a new trick is a great way to spend time with your dog.
Has your pup learned the seven essential commands yet? Young dogs are keen to learn, and they become a great canine citizen when they respond to these basic commands which are Sit, Down, Come, Stay, No, and Heel. Taking a dog out in public requires a dog to know these basic commands or there will be chaos and possibly accidents with an untrained dog.
Is a German Shepherd Right for You?
There is a dog for every person and lifestyle, but determining whether the German Shepherd is right for you is very important. These smart dogs deserve a home where they are secure and happy and where they will become part of the family.
They are gorgeous in appearance and noble and yet can become a goofball with their family on impromptu occasions.
But are they right for you?
These big dogs have a ton of energy, and they will not be ignored. Their high intelligence means that they want to be busy, with you, and they demand that they are a large part of your life.
As a puppy they will follow you everywhere, you cannot escape them even in the bathroom because guess what? They know how to open doors!
Your German Shepherd has special requirements
Because your German Shepherd is so smart, they will expect to be cared for in an appropriate way. They will soon let you know if you are neglecting them. Below are some requirements that come with this beautiful dog.
The German Shepherd is not a low-maintenance dog – you will need room for them to roam, preferably a home with a yard where they can chase a ball or chew a bone in comfort.
The German Shepherd has a medium to long top coat and dense undercoats, so they shed throughout the year. They do need to be brushed at least once a week and much more frequently during their shedding stages.
They do need some form of physical exercise – preferably a walk or run twice per day and for at least 30 minutes each time or perhaps some training to burn off their energy.
These brainy dogs need regular mental stimulation to keep them happy and well-rounded dogs. Everything from simple games and toys to puzzles, and finding hidden objects will keep them happy. And any family games, especially in the yard, they will be the first to put their paw up to be included.
Training, coaching, and agility work will keep them focused but if they are not kept busy or if they are neglected by their owners, they can become a bit destructive and will look around for something to entertain themselves which often ends up with unwanted behavior.
You will know if your dog is unhappy because they will tell you so! But they are quick to forgive, and if they can be glued to your side, they will soon forgive your shortcomings.
Health Issues that Could Affect A German Shepherd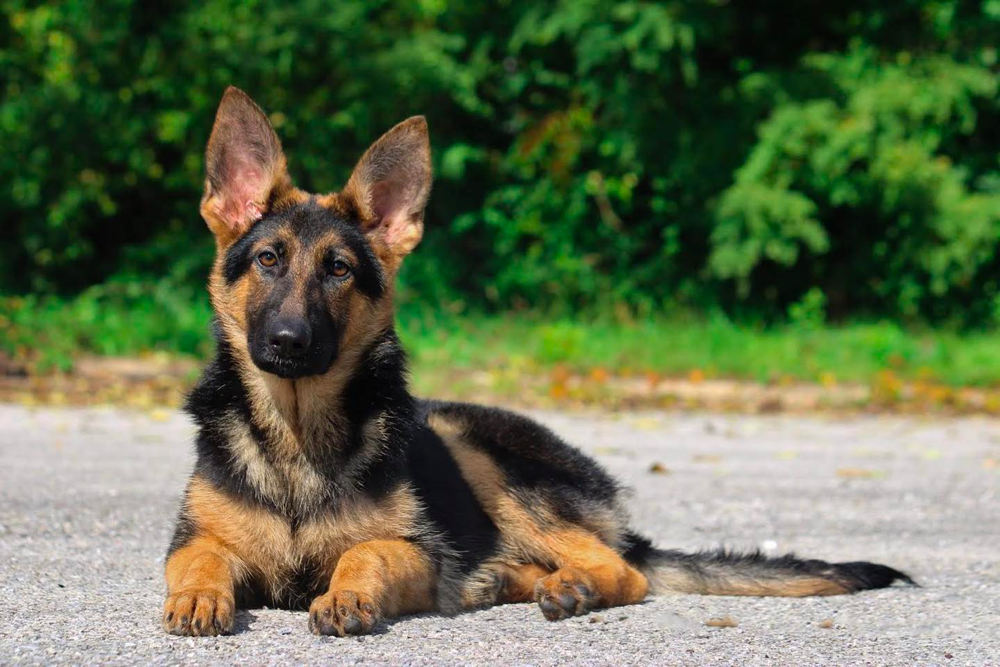 The German Shepherd Dog is prone to hip and elbow dysplasia like many large dogs. This condition can cause varying degrees of looseness in the surrounding area. It affects the dog by causing them to become reluctant to climb up stairs, jump up or down or develop a limp. A regular check-up with your veterinarian can detect the problem and they can suggest supplements or other treatments that may be required.
Another problem is their susceptibility to bloating and digestive disorders. It can occur when a dog's stomach fills with gas, fluid, and food and the stomach twists. Avoid bloating by making your German Shepherd dog have quiet time after a meal. There is nothing worse than giving your dog a big meal and then immediately getting involved in a hectic game. Bloat can be fatal so always let a dog rest after a meal.
Some of these health conditions are often caused by genetics which is why it is vital to buy your German Shepherd from a reputable and responsible breeder.
Regular health and dental check-ups with your veterinarian will help maintain your dog in a healthy condition.
Conclusion
The German Shepherd is not only a smart dog, but they are attractive to look at and have a definite personality. They have that unique ability to pick up the nuances that another dog of a different breed may miss. On high alert, they don't miss much that is going on, and as a family dog, they are protective and loving of the family members. They may be a bit distant from your friends, but they are always respectful.
The German Shepherd will do anything to garner praise and recognition. They have a highly developed sense of smell and are eager to please. They will celebrate your successes with you, cuddle you when you are sad, and explode with excitement when you come home. They'll be the first at the door to go out and will endearingly put their paw on you as though to say, your mine!
So, if you want a soulmate for life, a trusted friend, and a constant companion, then the German Shepherd dog may be for you. But remember, you will have to work hard to stay ahead of this very smart pup!