Among the many diseases that dogs are inflicted with, Hemophilia is a bleeding disorder. Cuts and scrapes are part and parcel of life, but the existence of Hemophilia in dogs makes the blood not clot properly. It leads to profuse bleeding. This causes the potential risk of dogs bleeding to death even if they suffer from a minor injury. It is a disorder that is traced in dogs who are lacking an element in the blood, which in turn, prevents the platelets to form clots. Factor VIII which aids in the stabilizing act of blood clotting is considered the pivot in the clotting process. It is the abnormal platelet function or the blood cells becoming active, which leads to this disease. Hemophilia A occurs due to the deficiency of Factor VIII. When compared with Hemophilia B which is also a grave bleeding disorder, it is Hemophilia A which is common among dogs.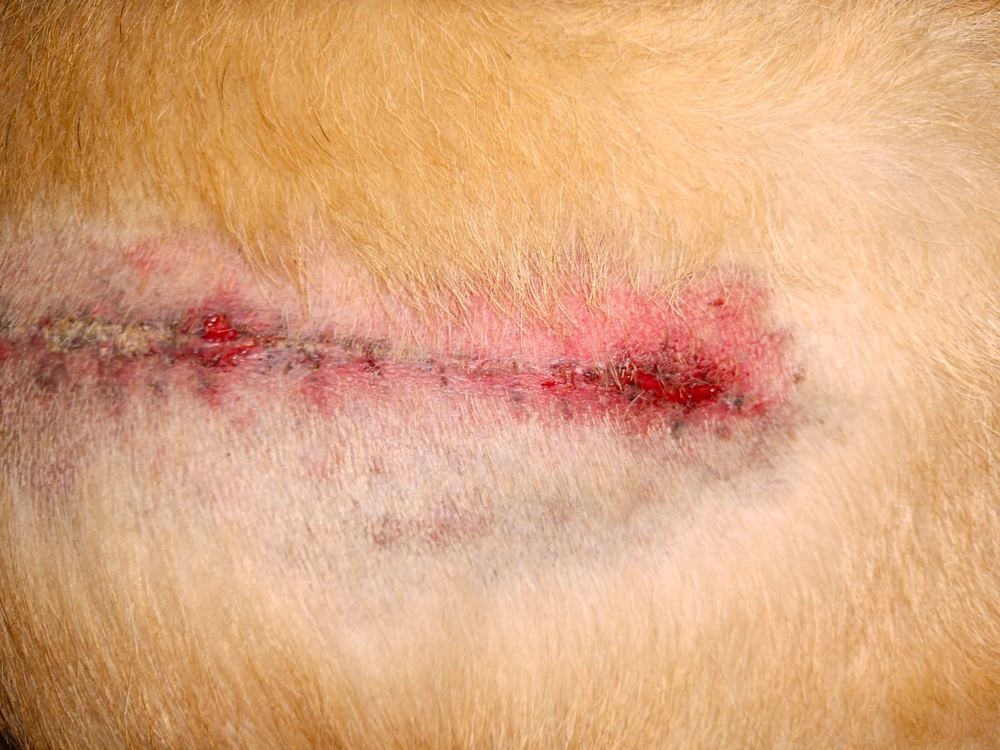 The Clinical Diagnosis Process
If it is a severe case of FVIII, then the percentage is less than 1 When it is in the mid-stage or considered moderate, then the range is 1-10% In its nascent or mild stage, FVIII ranges from 11-20%
Important Facts to Know
The dogs including the German Shepherds who suffer from Hemophilia A are more prone to spontaneous hemorrhage and do not live for long. Some of their lives are cut short and they do not even reach adult life. Dogs up to 2 years of age are usually detected with mild FVIII disorder, ranging from 11-20%.
Cases that can prove to be Fatal
Since Hemophilia A is considered a bleeding disorder, major injuries, dental operations, surgical traumas, and the like can lead to fatal blows via excessive bleeding. It is the FVIII count in the blood of the dogs which needs to be elevated to a minimum of 40-50% to cease bleeding.
How to Trace Hemophilia A?
Male dogs are mostly affected by this disease while females are the carriers. Before the breeding process, the blood status of the dogs needs to be checked, ensuring that the affected males and the carrier females are kept at a distance before the initiation of the breeding programs. For a pup who is around 5 weeks old or so, diagnosis of this disease becomes easier. Going for a blood test of your dog will make you check out the FVIII levels, which will signify the severity level of the disease. You need to keep a closer eye on the bleeding episodes that your dog gets entangled in. If after vaccination a dog bleeds heavily, incidents of blood oozing under the skin, lameness due to bleeding into joints, and diarrhea where blood is detected are the strong signals of Hemophilia A. You should consult a veterinarian and seek effective solutions, immediately.
How can it be Treated?
When you nurture the human-canine bond, you need to keep an eye on the health of your dog. Though there is no absolute cure for Hemophilia A, still you can take the needed measures that can prolong the lifespan of your dog. It is the early and right detection of the FVIII levels after the episodes of bleeding at the slightest incidents occur, which should warn you. Hemophilia A is not limited to German Shepherds but can affect any breed. GSD or any other canine subject that is mildly affected might not require any specific treatment. However, necessary steps for treating Hemophilia must be taken after a dog undergoes surgery or faces trauma, leading to incessant bleeding. If your dog is diagnosed with a higher level of Hemophilia, then you need to take your dog for periodic transfusions. In a bid to stop the process of deficient coagulation, proper treatment is very necessary. It is crucial to get in touch with one of the credible and reputed veterinarians who has the experience and expertise to treat Hemophilia A.