The German Shepherd is a unique dog breed. Arguably one of the most sought after dog breeds in the country, they are awesome companions to have as they are loyal to their owners and blessed with decent temperaments. In addition to that, the German Shepherd has a wonderful work ethic that makes them suitable dogs to be used as search and rescue dogs by the police, protective dogs, therapy dogs, and a lot more.
Even with all the diversity and usefulness of the German Shepherd, it is, unfortunately, one of the most highly neglected, abused, and abandoned dog breeds found in the country. There are literally thousands of shelters filled with German Shepherd dogs abandoned or surrendered by their owners. This is why states like North Carolina produce a decent number of German Shepherd rescues to help give these dogs a better life.
If you are currently residing in the state of North Carolina, and are considering adopting a German Shepherd dog into your family, then this article will be of help to you. We provide a list of some reputable canine rescue organizations residing in the state that are devoted to the German Shepherd breed. We also include their contact details with other relevant information to make your search for your next family companion really easy.
1. Freedom German Shepherd Rescue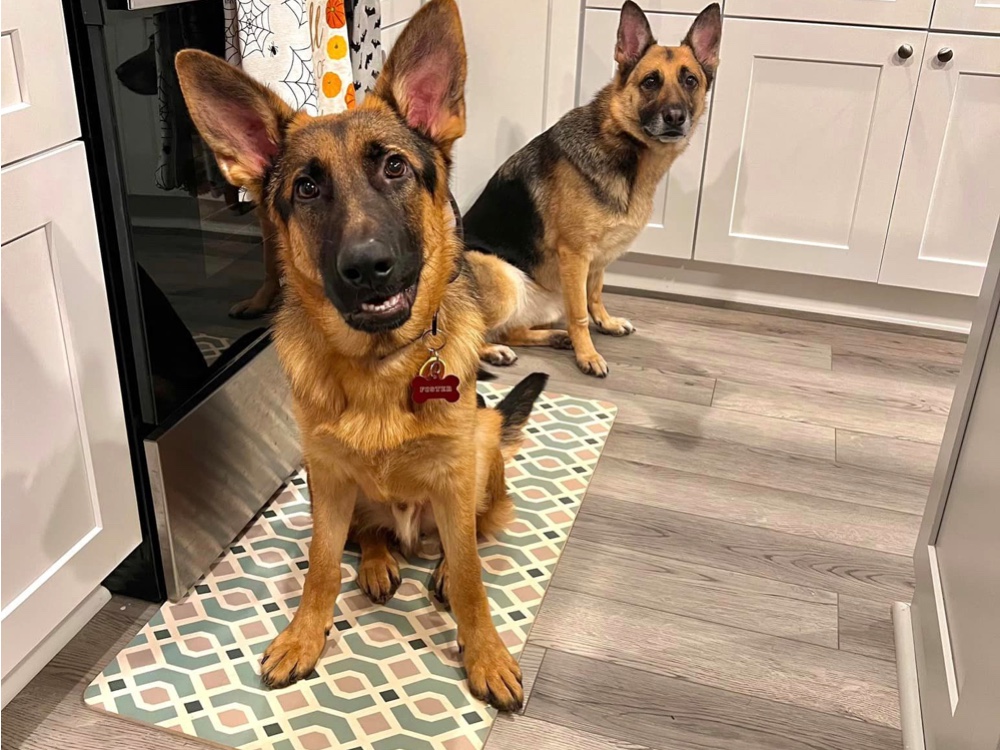 We start off our list with a German Shepherd rescue organization that is located in La Grange, North Carolina. Freedom German Shepherd Rescue is a non-profit organization that is made up of unpaid volunteers with nothing but love for the German Shepherd breed. They are a like-minded group that shares the goal of saving or rescuing neglected, abused, and surrendered German Shepherd dogs from kill shelters across the state of North Carolina and South Carolina.
The non-profit organization was founded in 2018 and since then they have done their best by not only rescuing the German Shepherd dogs, but also placing them in foster homes in the state where they receive adequate medical care, and some basic training while they are being placed for adoption. Each dog is evaluated by a trained professional in canine behavior to make sure they are mentally okay to be adopted by a loving family. All dogs are vaccinated and properly socialized.
The organization also gives back to the community by means of education on the issues of bad breeding, overpopulation, abandonment, and rescuing of all dog breeds (not just the German Shepherd dog). There are numerous ways in which you can support the cause. One is by providing foster homes for the cause as they are always in need of new foster homes for the dogs to be placed in. You can also adopt their German Shepherds. The price starts at $300, but there are some basic requirements that must be met before adoption starts.
2. Southeast German Shepherd Rescue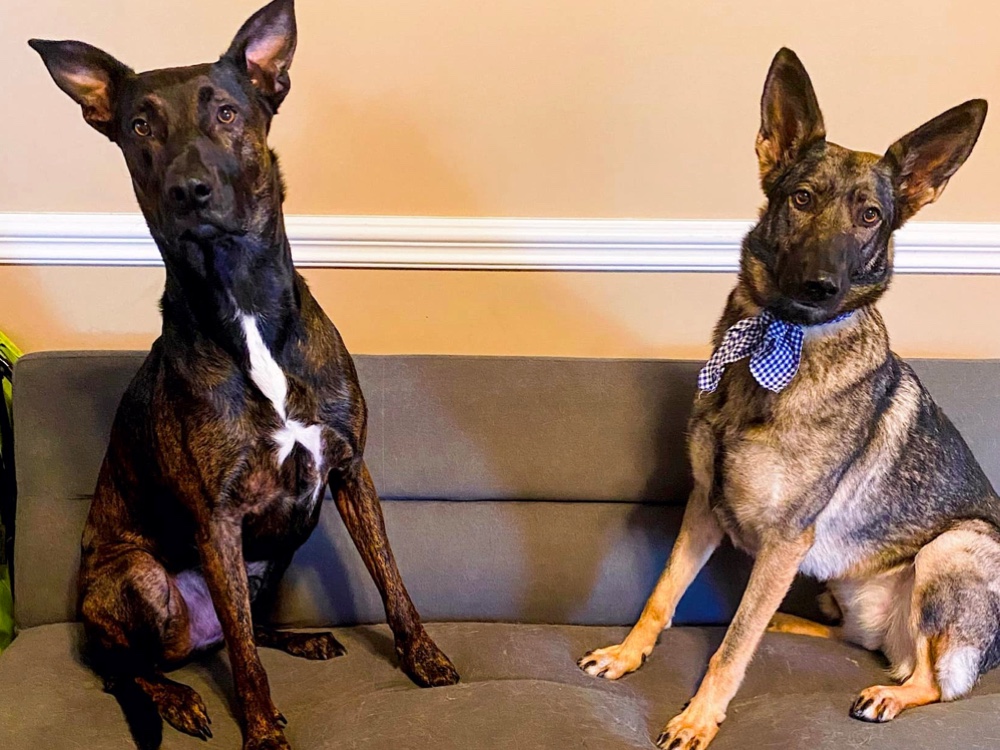 Arguably one of the most popular German Shepherd Rescue organizations in the country, Southeast German Shepherd Rescue are taking up the 2nd spot on our list. They are a non-profit organization that operates in regions of North Carolina and regions of Virginia where they are devoted to rescuing, reforming, or rehabilitating and rehoming German Shepherds and German Shepherd mixes. The rescue organization was founded in the year 2010 by Heather Duggan, a German Shepherd lover.
The organization is 100% volunteer based as they are a group of like-minded individuals that are devoted to rescuing German Shepherds with the foundation being fully committed to giving its volunteers every necessary equipment to rescue, rehabilitate and rehome these German Shepherd dogs. The organization is also foster-based as all rescued dogs are placed in foster homes where they are rehabilitated and prepared for adoption. The dogs are given proper tests and treatments for any health issues they must have come across. And this whole process is done through the Phoenix Dog Program.
As a non-profit, all proceeds that are made through adoptions and donations are used to provide basic care for their German Shepherds. You are encouraged to apply for the adoption of their German Shepherd dogs, but it might take a while for the applications to be fully approved as they do care for the families their dogs and up in. so expect the process to be thorough.
3. Saving Grace
Coming down to Wake Forest in North Carolina, the next rescue to be reviewed on our list is Saving Grace. They are a top-notch rescue organization that is also fully non-profit. It is worth stating that they are not breed-specific as they rescue other dog breeds, not just the German Shepherd, but since the German Shepherd makes up a high percentage of dog breeds in their care, that is why they are added to our very special list. The rescue organization was established in 2004.
They are tasked with rescuing or saving, rehabilitating, and rehoming German Shepherds located in the state of North Carolina. The dogs they rescue are often euthanized, neglected, and surrendered dogs that are abused and saddened. These dogs are taken from kill shelters and are placed on a beautiful farm in North Carolina that is equipped to properly rehabilitate these dogs providing them with proper medical care and meeting up to their other needs.
You can show your support for their cause by way of donations or adoptions. You can donate your homes as foster homes or in cash through their website. Also, adoption of their dogs is also greatly encouraged but there is a process and a few requirements that need to be met before you can leave with any of their German Shepherds. All money made from donations and adoptions are used for the general well-being of each rescued dog.
4. German Shepherd Rescue and Adoptions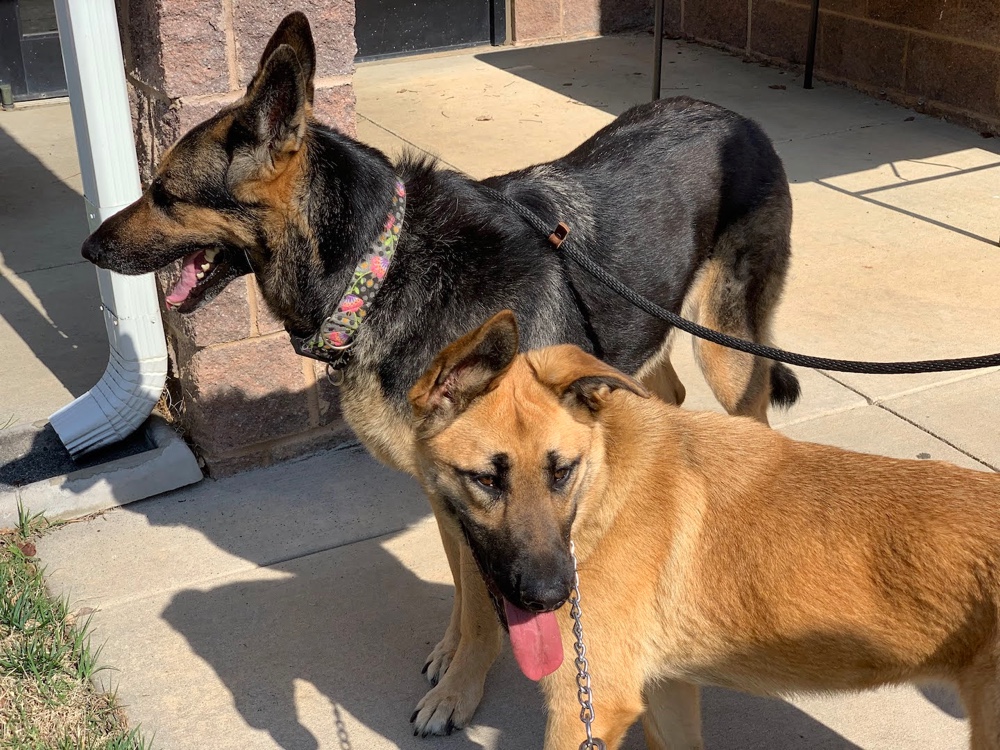 The 4th and final German Shepherd rescue organization located on our list is German Shepherd Rescue and Adoptions. They are based in Durham, North Carolina but they also work through South Carolina and Virginia. Their commitment to German Shepherd dogs and German Shepherd mixes has been in establishment since 1992 as they are saddled with rescuing, rehabilitating, and rehoming German Shepherds that are found in diminished kill shelters and even abandoned or surrendered by their owners.
Every German Shepherd dog or mix that they rescue is also provided with proper medical care by their certified vets, they each undergo a series of heartworm tests and are each given proper vaccinations and heartworm treatments when necessary. They also microchip each dog and provide a suitable foster environment where they are kept, trained, and socialized before being put up for adoption. In their care are German Shepherd dogs of all ages, both the puppies and adults.
You can check through their website for their adoption listings for any dog that you might be interested in. The adoption fee for all their dogs starts from $300 and it might change due to a few factors like age. There is a list of requirements that has to be met before any adoption application is approved and they only allow their dogs to go to families within North Carolina, Virginia, and South Carolina. All proceeds that are made from adoption and donations to their cause are used for proper care of the rescued German Shepherds.
Final Thoughts
There are a few good meaning German Shepherd rescues located in North Carolina like the 4 non-profit organizations listed above. For my personal pick, Southeast German Shepherd Rescue located in Mooresville, North Carolina, and founded by Heather Duggans would be it.
With over 10 years of experience and such a large network of volunteers sharing a like-minded goal of rescuing, rehabilitating, and rehoming German Shepherds as well as operating in two states of North Carolina and Virginia, Southeast German Shepherds have truly been impressive.
What I most love about their organization is the Phoenix Dog program which is an interesting program unique to their organization. The phoenix program enlists the skills of top vet experts and other canine specialists to provide a proper attempt at a second life for their rescued German Shepherds.
They cover every possible defect and special needs of the German Shepherd dogs from treating and managing birth defects, to degenerative disorders, developmental problems, and a lot more.
Still. Just don't take our word for it. Do proper research on each rescue you intend to patronize and be sure your research is thorough so you can end up with the right German Shepherd for both you and your family. Visit the website for more engaging articles like this.