Are you living in the state of Georgia and are interested in owning a German Shepherd dog or adding one to your family? Well, who can blame you? German Shepherds are some of the most popular dog breeds in the United State and there are reasons why. From their large size, luxurious coat, energetic and playful nature, and high intelligence, they are highly trainable dogs that can be used as work dogs, service dogs, herding dogs, show dogs, therapy dogs, and of course, family dogs.
Sadly, the German Shepherd is one of the most abused, neglected, and euthanized dog breeds in the country. There are lots of kill shelters and puppy mills within the state that subjects these German Shepherds to a saddened reality. Adoption is a great way to own a German Shepherd dog as there are lots of rescues within the country dedicated to saving and rehabilitating these German Shepherd dogs.
In this article, we provide a list of some of the best German Shepherd rescue organizations within the state of Georgia. These rescues are often non-profit organizations that are run by volunteers in love with the German Shepherd breed. We have also included the contact details of each breeder added to our list, all to make your search for a German Shepherd easier.
1. German Shepherd Rescue of Georgia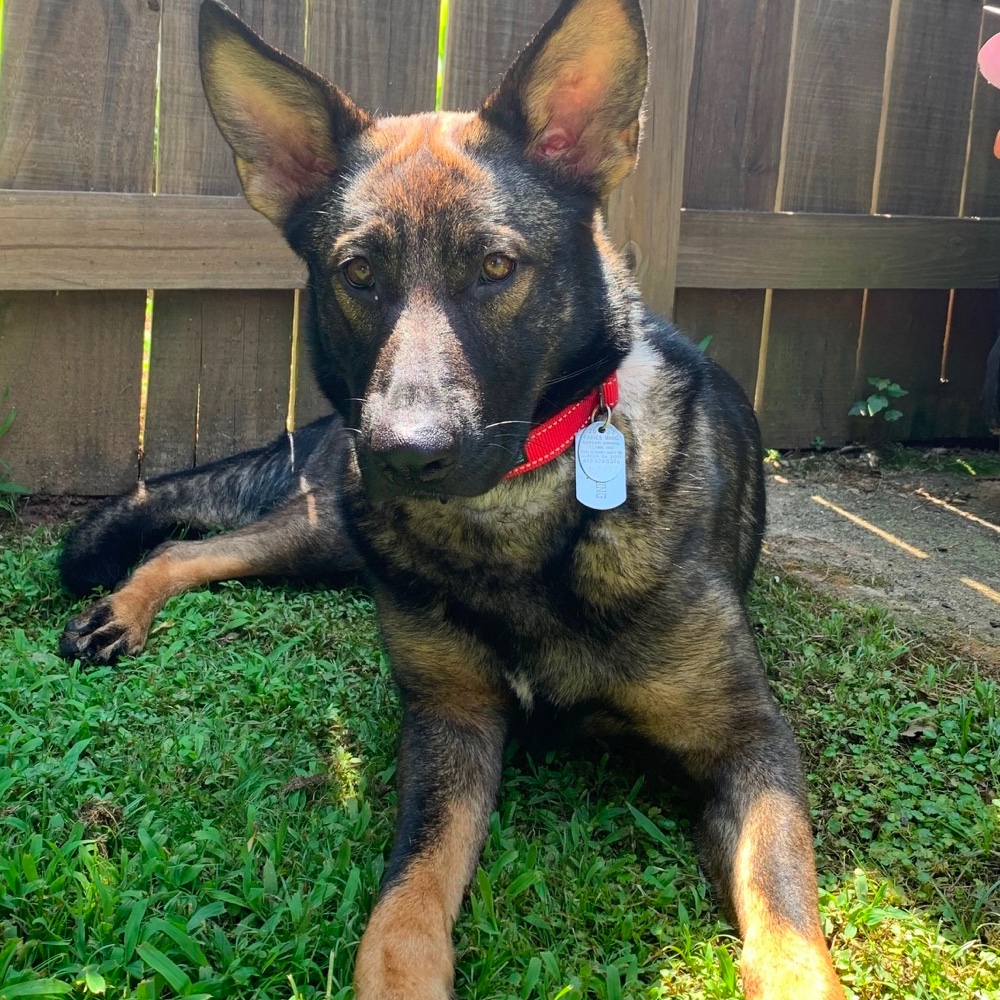 The first rescue organization to be added to our list is German Shepherd Rescue of Georgia, they were established in 2004 as a non-profit organization dedicated to the German Shepherd breed. They are dedicated towards finding and rescuing German Shepherds from numerous kill shelters and puppy mills. They are 100% foster based and 100% volunteer based as they are a group of like-minded individuals dedicated to a shared goal of German Shepherd dogs.
The rescue organization not only rescues German Shepherd dogs, but they also do their bit to provide proper care and rehabilitation to each dog that is being rescued. All their dogs are properly evaluated by a trusted licensed vet to be certain they are free from any psychological or behavioral defects they might have sustained over the course of their neglect or abandonment. It is worth stating that only the healthy German Shepherd dogs, determined by the licensed vet to be in good health, are featured on their website for adoption.
If you are interested in adopting any of their German Shepherd dogs, either German Shepherd puppies or Senior German Shepherds, then you can fill out the application on their website. Doing this helps them figure out the perfect dog to be matched with you or your family. They also provide numerous ways in which you can support their cause. You can make donations to the cause, offer foster homes to the cause, help in providing logistics for their dogs, and a lot more. They are non-profit so all donations and adoption proceeds are used for the wellbeing of the dogs.
2. Canine Pet Rescue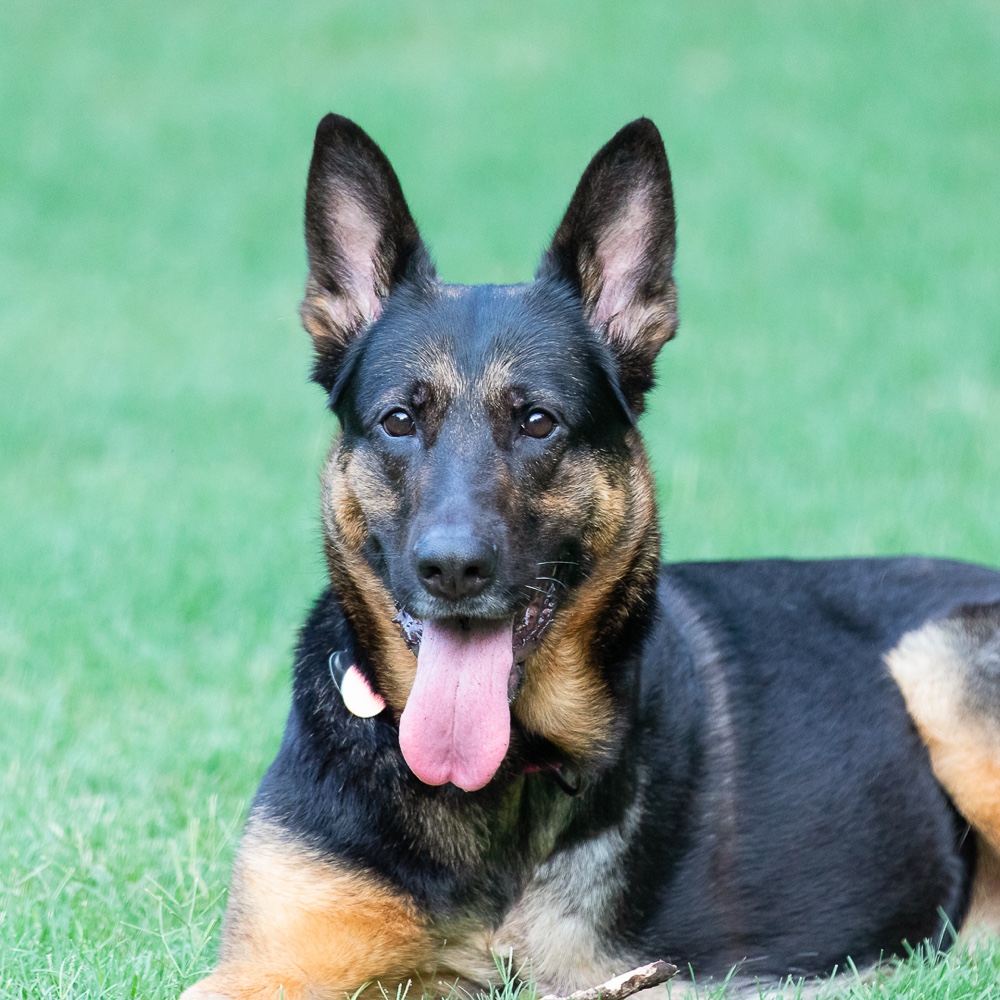 Canine Pet Rescue are the 2nd and final rescue organization to be reviewed on our list. They are a non-profit organization or canine charity that is devoted to the German Shepherd breed. This organization rescues German Shepherd dogs from institutions described as high-kill shelters all over the state of Georgia and the south. They are located in Lawrenceville and their program was started in the year 2009. They are quite different from the regular rescue organizations as they use foster homes as well as each has kennels where their German Shepherds are raised.
The primary place to keep rescued dogs are in comfortable foster homes under their care, but in the event that the foster homes are filled up, the kennel is used as a comfortable option. Carla Brown is the founder of the Canine Pet Rescue organization and the owner of the kennel used by the organization. They provide all dogs with the necessary requirements for a new life. They are all spayed or neutered, microchipped, updated on their individual vaccinations and dewormings, and are each placed on preventives for heartworms and fleas. They are properly evaluated by a licensed vet.
To adopt any of their German Shepherds, a few requirements will need to be met. Their dogs range in price from $250 to $400 depending on a few factors like age. If you can't take care of the dog you adopted, they are happy to take them off you and care for them. The organization runs on donations, volunteers, and adoptions, so you can show your support for the cause by any of the means listed above.
Final Thoughts
There aren't a lot of options to choose from when searching for a breed-specific German Shepherd rescue in Georgia state. But the two organizations listed above are quite impressive. My personal pick from the list above is Canine Pet Rescue located in Lawrenceville, Georgia, and founded by Carla Brown.
They offer a unique approach by offering both Kennel services and foster services to all German Shepherds that they rescue. This way they can rescue more German Shepherd dogs from abandoned kill shelters found in the state.
Also, their rehabilitation program works with licensed vets to help with evaluating each German Shepherd dog and providing the necessary medical care (both physical and psychological) to each rescued German Shepherd dog. Every dog is spayed and neutered to ensure they are only used as family companions and they also do their best to properly vaccinate, socialize and train each dog.
We do wish that you carry out more in-depth research into each rescue organization listed above before choosing to work and adopt your German Shepherd dog from there. And do your best to provide each adopted dog with all the love, care, and attention they deserve. You can check out the website for more articles like this.