Exocrine Pancreatic Insufficiency in simple words is defined as maldigestion in dogs. When a dog shows a dry and dandruffy coat it is surely a telltale sign of Exocrine Pancreatic Insufficiency or EPI. It happens when the animal fails to absorb dietary fats. In major cases, dogs before they turn 4, show signs of this disease. Mostly, German Shepherd dogs and Rough-coated Collies are vulnerable. In some cases, Greyhound has been diagnosed with the juvenile-onset disease. Terriers, Cavalier King Charles Spaniels, Chows Chows, and English Setters have also been reported with EPI.
Causes that Lead to EPI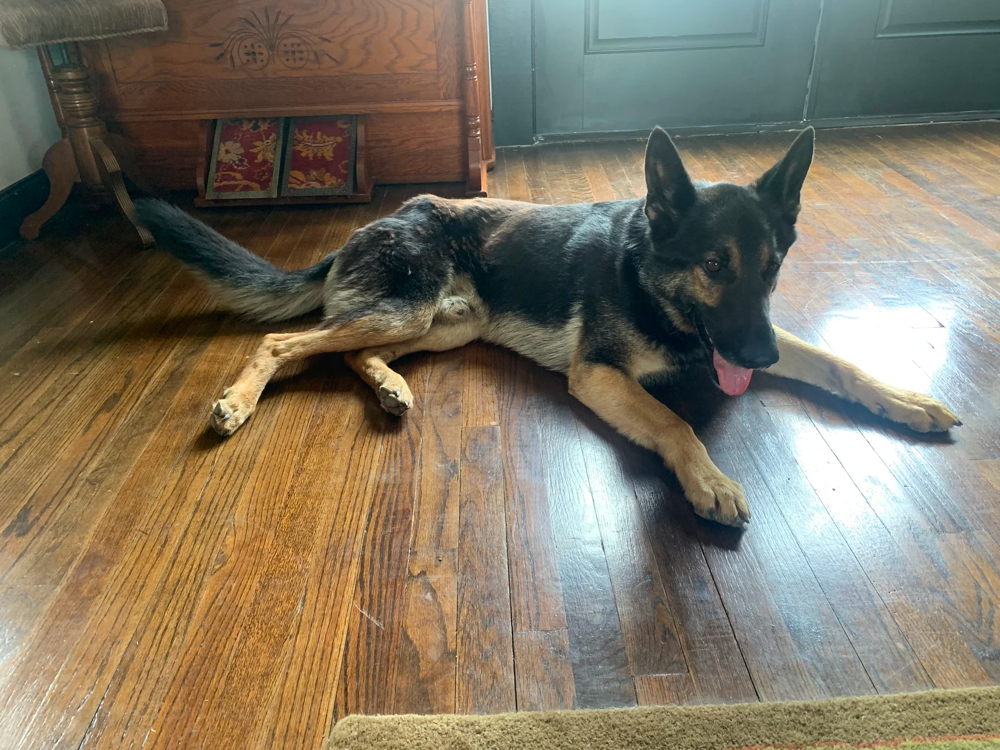 The light pink color glandular organ lying below the stomach has a great role to play in the digestion process in dogs. Placed alongside the duodenum, the pancreas is divided into two different sets of pancreatic tissues called the exocrine and endocrine pancreas. Endocrine and exocrine are responsible for the secretion of blood sugar-regulating hormones(insulin and glucagon) and digestive enzymes (amylase, lipases, trypsin, proteases) respectively. Enzymes originally remain in an inactivated form within special granules present in the exocrine tissue of the pancreas, which is called acinar cells. They pass down into the duodenum, the beginning tract of the small intestine, and kick-start the digestive process once the ground-up food enters the intestine. The food breaks down into tiny molecules which are easy to get absorbed as the digested food travels down the gastrointestinal tract.
Now when there's a deficiency of this enzyme the food fails to get digested and absorbed. In such a scenario, the dog becomes skinny and its coat loses its shine. Acute enzyme deficiency is accounted to a medical condition called 'pancreatic acinar atrophy'. The pancreas reflects shrunken lobes in such a situation. In dogs, EPI can also be caused by Chronic Pancreatitis and Pancreatic Cancer which damages the acinar glands. Pancreatic cancer is a rare cause of the disease.
Signs and Symptoms of EPI
The most common symptom of EPI in dogs is 'cowpie' stool which is usually orange, gray, or yellow in color. Diarrhea gets followed by rapid weight loss. The pet shows polyphagia which refers to a ravenous appetite. The voluminous amount of stool with greater frequency bothers the animal throughout the day. An instance of gas, burping, and flatulence are often seen in such dogs.
Is there Any Genetic Connection?
There is no genetic basis as such and the mode of inheritance is termed autosomal recessive. It means that the genetic carriers appear absolutely normal.
Diagnosis of EPI
The most confirming blood test that helps in diagnosing EPI is Serum Trypsin-like Immunoreactivity Test (or TLI). An EPI-affected dog will have nil Serum Trypsin-like Immunoreactivity in the bloodstream. Other popular tests include Fecal Protease Test and Fecal Elastase Test.
Effective Ways to Treat EPI Dogs
The best treatment is the inclusion of dietary supplements along with digestive enzymes. These supplements along with the dietary proteins are digested with the help of naturally secreted protein-digesting chemicals. Those which escape the stomach's acid bath and protein-digesting chemicals go on to stop diarrhea – and in the process, the dog gains weight.
Powdered enzymes also work but not when it is encapsulated in a gel capsule. These include Viokase-V and Pancrezyme. But care should be taken to mix the powder well in the food because it can be abrasive otherwise and can lead to the formation of mouth ulcers. In some cases, the patient might show a good response to an H2 blocker kind of an antacid like famotidine.
Another way out is feeding the pet with raw foods like beef or lamb pancreas. It's a good alternative for enzyme replacement but the problem lies with bacterial and parasitic contamination. Last but not the least, is feeding the dog with easily-digestible food – food that's low in fiber and fat.
EPI patients have a massive population of bacteria within the intestine and this leads to Vitamin B-12 or cobalamin deficiency because the bacteria feed on this vitamin. Hence antibiotics or Vitamin B-12 injections along with frequent blood tests are recommended for EPI dogs.